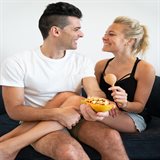 theplantbasedschool's dishfolio

Ciao, we are Nico & Louise, the creators behind this project about vegan and sustainable Italian food. If like us, you are passionate about Italy, good food, and a slow & sustainable lifestyle, this is the right community for you. Welcome!
Member Since: Oct 21, 2019


Last Posted Recipe: Nov 8, 2020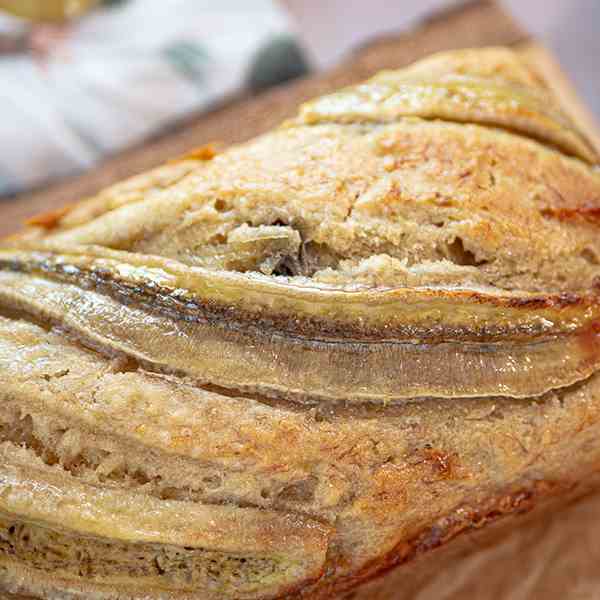 Classic Banana Bread - Vegan
This vegan banana bread is a simple classic recipe that's easy to make and will yield a delicious loaf of banana-powered happiness. Feel free to add your favourite mix-ins or toppings to this one. We like it simple, basic, moist, and with a strong banana flavour.
by theplantbasedschool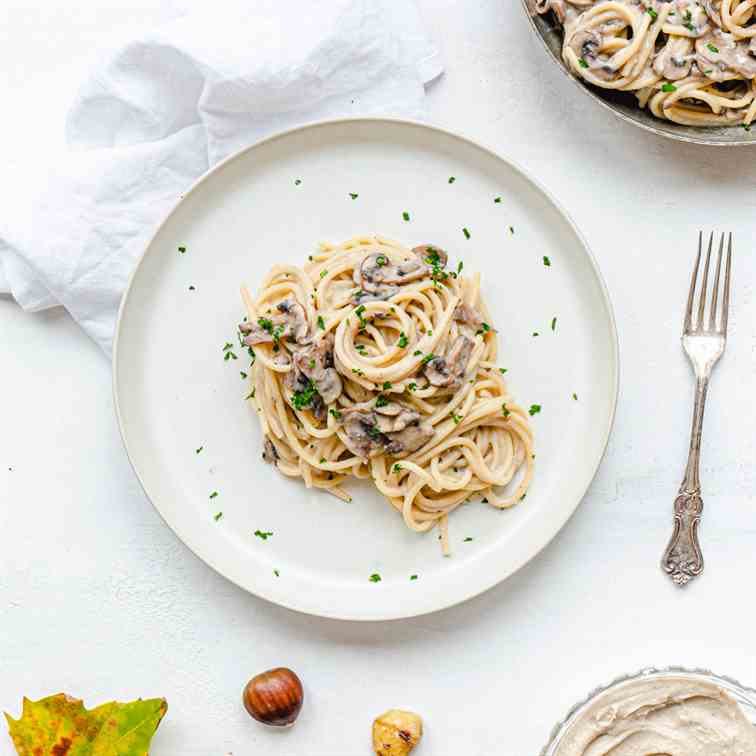 Creamy Pasta with Chestnut Pesto - Vegan
This vegan pasta with chestnuts is a dish that will make you fall in love with chestnuts. Here is a dish with 3 iconic Italian ingredients: la castagna (chestnut), la nocciola (hazelnut), and bronze cut spaghetti. It's one of the best pastas we have ever had. It's cozy, creamy, cheesy, and earthy. What do you think?
by theplantbasedschool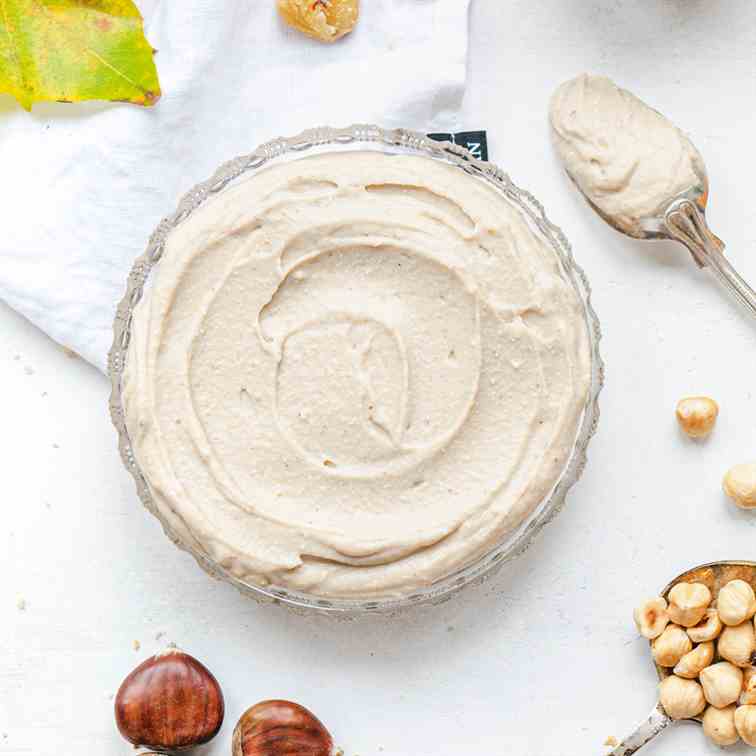 Pesto with Chestnuts - Vegan
This vegan chestnut pesto is packed with nutty, sweet and earthy notes, and can be enjoyed as a delicious pasta dressing, or as an indulgent, guilt free breakfast spread on your favourite crunchy toasted bread.
by theplantbasedschool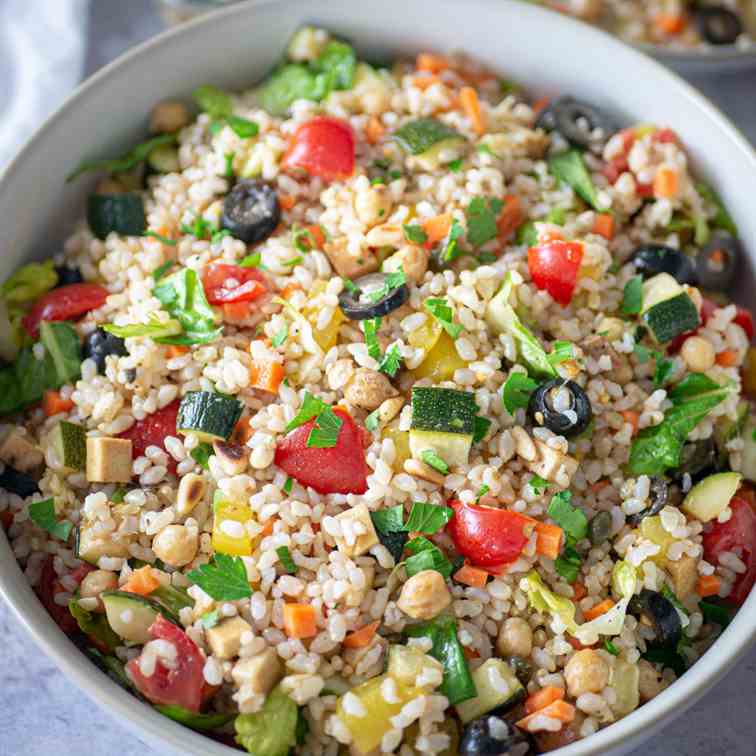 Healthy Italian Rice Salad
Need a detox from holiday desserts? Here is an easy and delicious way to increase vegetables and vitamins in just one meal. Use brown rice, eggplants, zucchini, onions, bell peppers, and aromatic herbs. Let cook some nutritious salad for our body!
by theplantbasedschool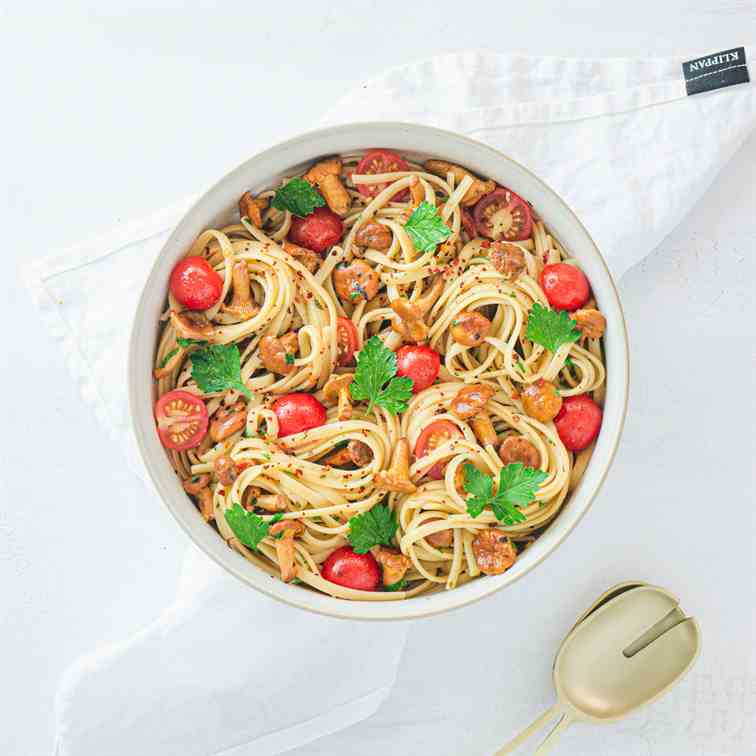 Linguine with Chanterelle Mushrooms
Linguine with chanterelle mushrooms, cherry tomatoes, and freshly chopped parsley is one of those recipes that will surprise you for their simplicity and taste. This dish represents the essence of Italian cooking. Simple, fresh ingredients, for a healthy yet delicious meal. You can throw this wonderful vegan pasta recipe together in under 10 minutes. Just the time to boil the pasta, et voilà!
by theplantbasedschool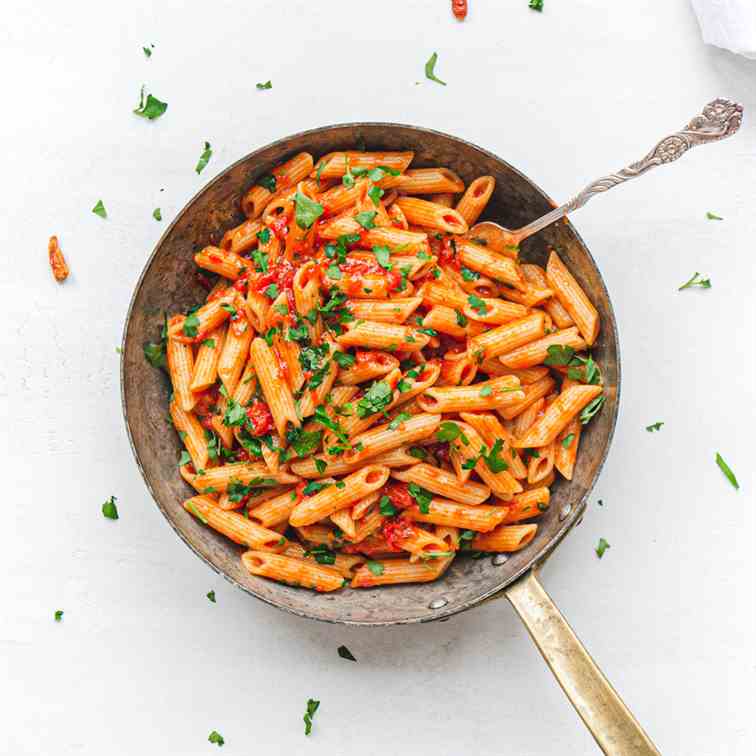 Pasta Arrabbiata Creamy and Healthy
Penne all'arrabbiata has its origin in the Rieti province, in Lazio, not far from Rome. Together with spaghetti aglio e olio and pasta cacio e pepe, penne all'arrabbiata is one of the most popular pasta dishes of Italy. It's simple, yet delicious, and naturally vegan, made only with a few healthy ingredients.
by theplantbasedschool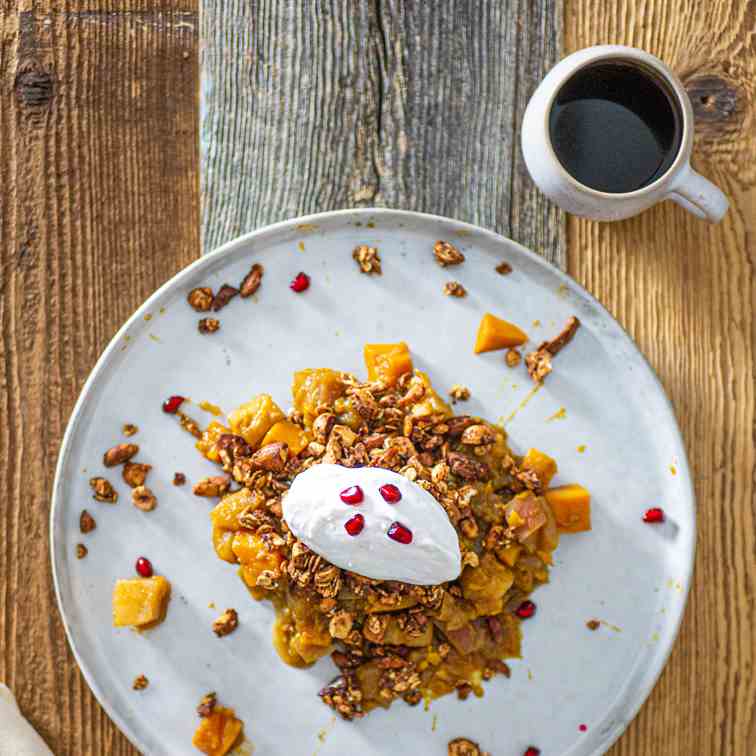 Granola Crumble with Apple-Pumpkin Compote
Sweet and soft apple pumpkin compote. Crunchy granola crumble. Luxurious coconut cream. This is our apple crumble that is inspired by our trips to Denmark, but updated with a cinnamon-nutmeg-pumpkin spin. It will make your sweet-loving friends and family members fall in love with this version of the old Danish apple cake. And the best part: you can eat it with clear conscience due to its healthy ingredients and spices.
by theplantbasedschool
all-check
Showing 1 - 7 of 7 Recipes