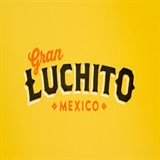 ArunR's dishfolio

Tired of not being able to buy decent authentic Mexican, we started Gran Luchito to show the world how good real Mexican food can be. We invite you to experience the difference in our all-natural, additive-free, flavourful products made using traditional reci
Member Since: May 15, 2019


Last Posted Recipe: Mar 24, 2020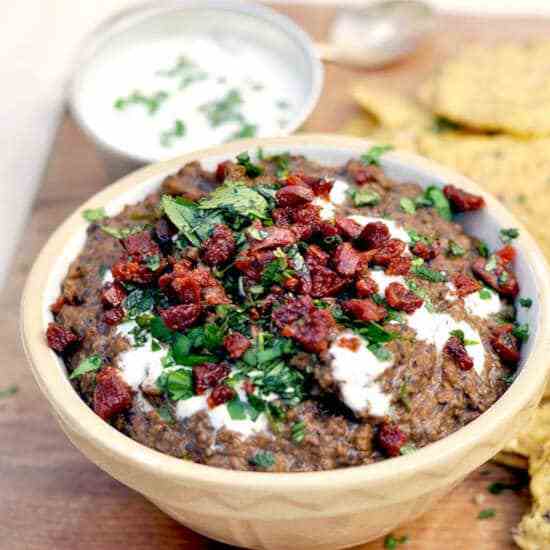 Frijoles Recipe
These frijoles (also know as refried beans) are a great little dish as either a Mexican side or for some serious snacking, whether you're in front of a film or enjoying board games.
by ArunR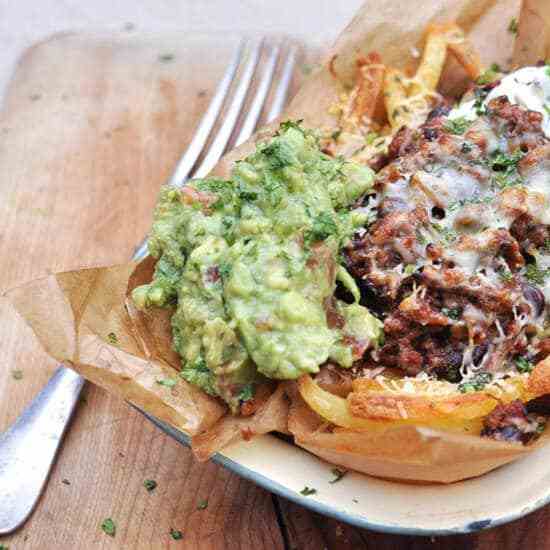 Chilli Cheese Fries
Like the mighty smoky chilli dog, this indulgent delight is a classic from over the pond. And just like 'the dog', it's a wonderful idea that ticks all the right boxes and hits all the right spots. Get this going for your next film night/big match and invite all your friends round to dig in. Guac and sour cream provide the perfect dips and Sticky Honey Wings are the perfect accompaniment.
by ArunR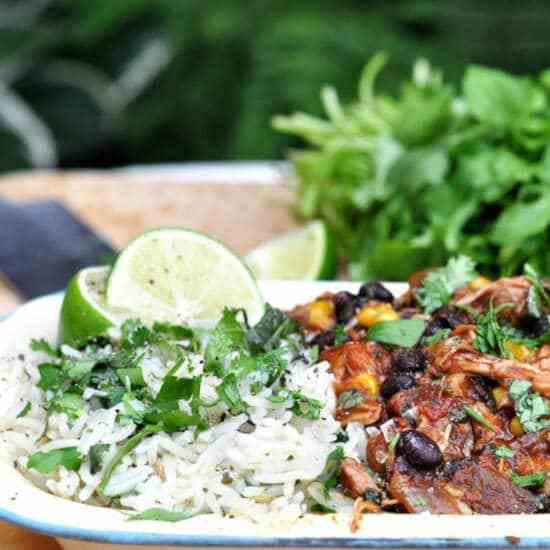 Mexican Chicken Stew Recipe
In a slow cooker or a large saucepan with a lid, add all the stew ingredients, except the lime and coriander, and mix well. Put the lid on and cook on as low a heat as possible for about 3–4 hours, checking every hour or so, giving it a stir and topping up with boiling water, if necessary. When the chicken pulls apart easily, remove from the heat and leave to stand somewhere warm while you cook the rice. Sprinkle with the coriander and serve with wedges of lime. Enjoy your Mexican Chicken Stew Slow Cooker dish.
by ArunR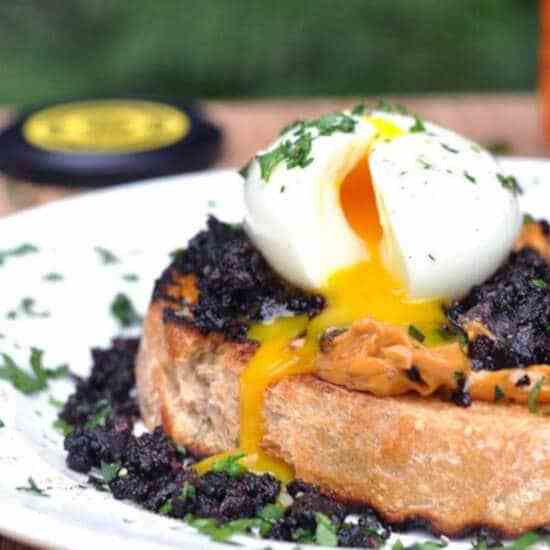 Crispy Black Pudding Breakfast
Even though Black pudding dishes is from northern England, this black pudding breakfast recipe is more authentically Mexican then you might think. Offal and blood sausage is widely eaten in Mexico. Their version of black pudding recipe is called Moronga. So when online butcher and deli, Heartier, challenged us to come up with some recipe ideas using underappreciated cuts of meat, we made a special request for black pudding as we knew it'd make a great Mexican breakfast.
by ArunR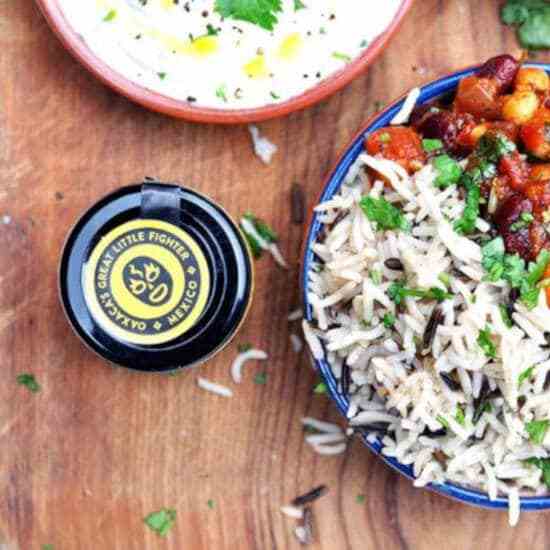 Vegan Chilli Con Carne
This vegan chilli con carne is perfect for a healthy, meat-free meal. If you're a meat-eater, the roasted butternut squash and smoky flavour from the chipotle paste means that you won't miss it whatsoever in this dish, we promise.
by ArunR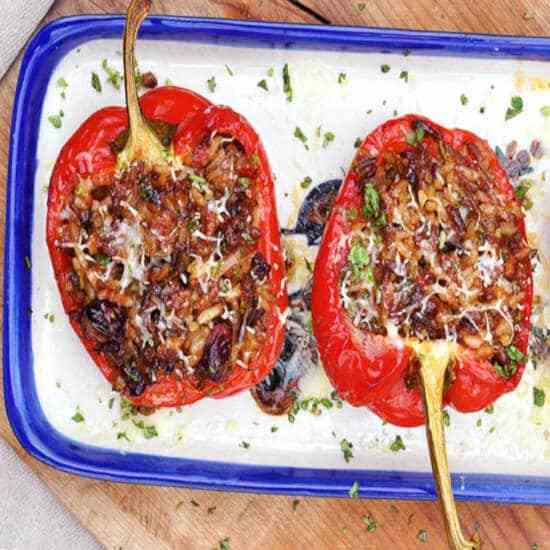 Chilli Stuffed Peppers
Chilli Stuffed Peppers are a delicious and different way to enjoy chilli con carne. The sweet flavour of the roasted peppers is an excellent accompaniment to the meaty mayhem of a chilli con carne. If you're vegetarian you can stuff the peppers with our Vegan Chilli Con Carne.
by ArunR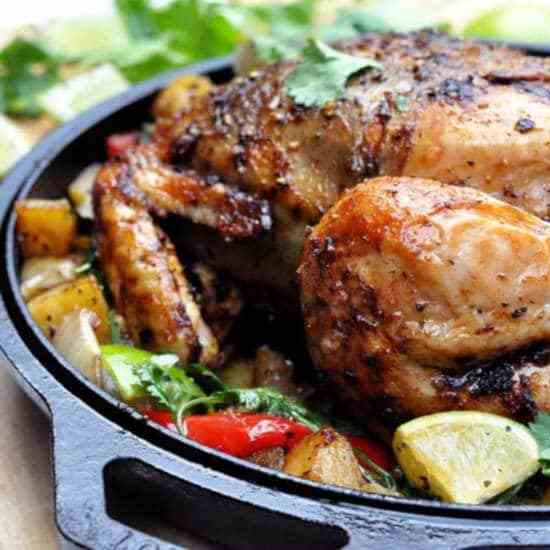 Mexican Roast Chicken
This Mexican Roast Chicken is a great take on a classic dish, and it's all the tastier for it.We mixed our Chipotle Paste with butter and spread it all over the chicken. We then roasted it on a bed of lovely vegetables and finished it with chunks of fresh lime and coriander leaves. Simply awesome!
by ArunR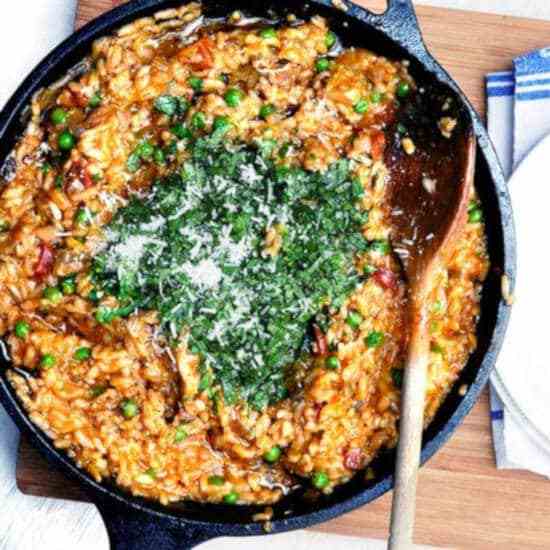 Chicken and Chorizo Risotto
We'd been meaning to try a chicken and chorizo risotto recipe with our Gran Luchito Chipotle Paste for a while and we finally got around to it. It was certainly worth the wait. We wanted some big meaty flavours to stand up to the spice, and being big fans of paella, we went with chorizo and chicken thigh as a tried and tested combo.
by ArunR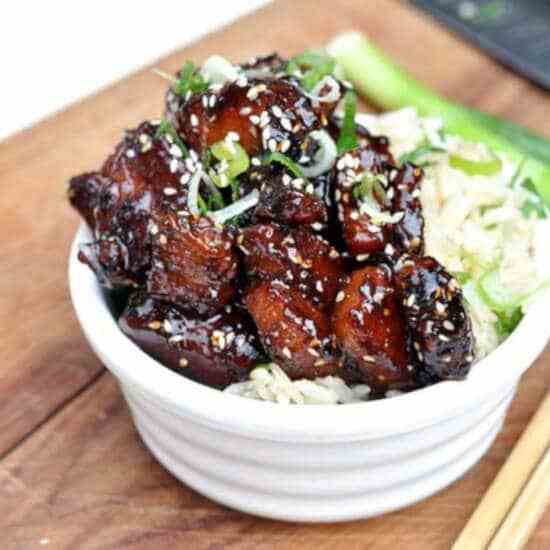 Twice Cooked Sticky Pork Belly
We really enjoyed making this in the test kitchen. First, the pork belly is cooked low and slow until beautifully tender, then it is crisped up in the wok with our Chipotle Honey. It's also very satisfying to use the delicious stock left over from cooking the pork to make the accompanying rice super-tasty.
by ArunR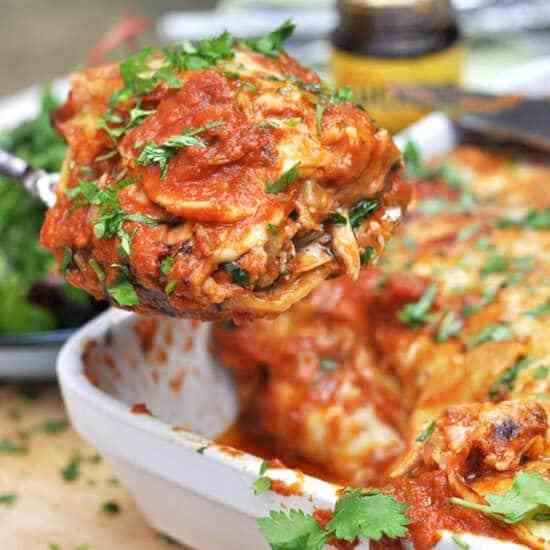 Slow Cooked Chicken Enchiladas
Tender slow-cooked chicken thighs in a rich and smoky tomato sauce wrapped in soft tortillas and baked with oodles of gooey cheese – this is a great dish for entertaining as you do all the preparation in advance. We like to use a good strong Cheddar with plenty of depth of flavour. For an extra crisp top, flash the cooked dish under a hot grill for a few minutes.
by ArunR
Showing 1 - 10 of 10 Recipes