 simmertoslimmer's dishfolio

I am Anushree, curator of the website  www.simmertoslimmer.com, a site focused on Asian-Indian cuisine. A self-proclaimed foodie, I combine my passion for food and photography to create easy, delicious and visually appealing recipes to inspire busy moms to co


Member Since: Jan 4, 2019


Last Posted Recipe: Apr 6, 2020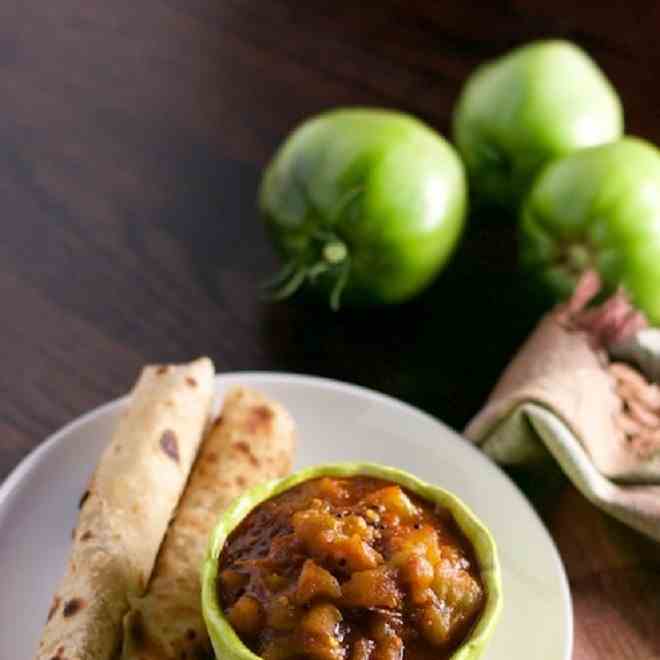 Green Tomatoes In Gravy
We had tons of tomatoes growing in our garden. Unfortunately, before they could ripen, they would get eaten up by slugs (I think). So with this batch, I decided to just pluck them raw and let it ripen on the counter. Meanwhile, a friend suggested making Hare Tamatar Ki Sabzi using these raw tomatoes. I followed her recipe and in my opinion the dish came out really well – spicy and tangy. The good thing about this recipe is you can easily substitute raw or green tomatoes with either apples or mangoes with similar results. Enjoy with some warm rotis!
by simmertoslimmer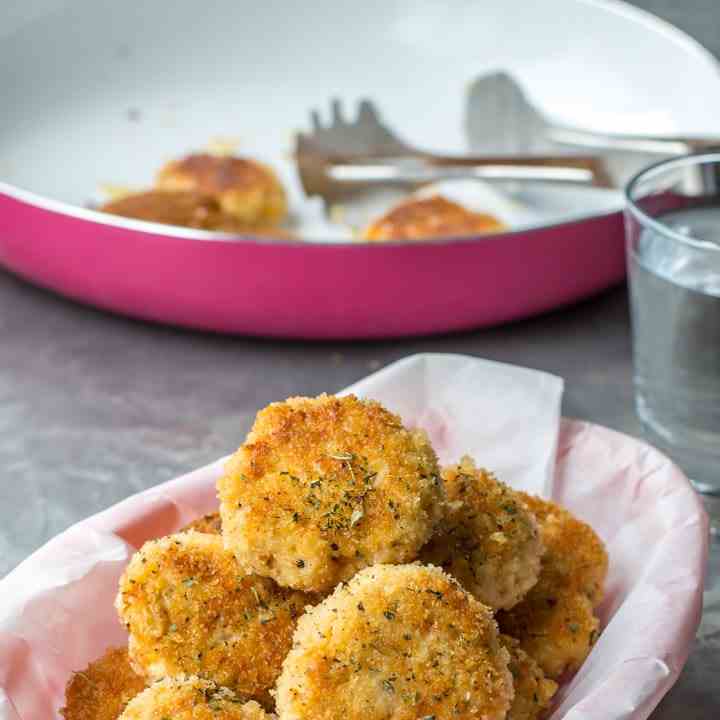 Homemade Chicken Nuggets
These 20-minute chicken nuggets made from ground chicken are a breeze to make and oh-so-delicious. Make them for your kids today and never get these at a drive-thru again!
by simmertoslimmer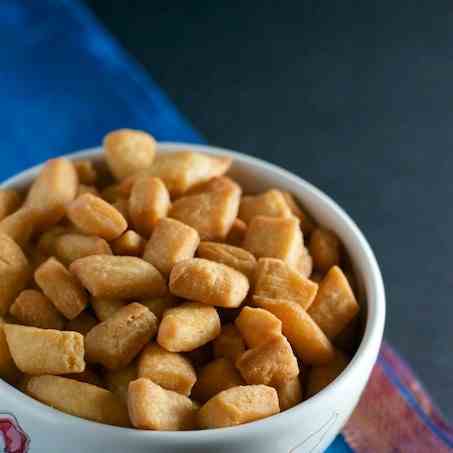 Shakarpara (Shankarpali)
Shakarpara or Shankarpali is an extremely addictive snack that often finds it way in our Diwali sweet platter. There are numerous ways to make Shakarpara but this is my go-to recipe because it is so easy to make and also, it has a great shelf life because it does not contain milk. Learn how to prepare Shankarpali in 30 minutes!
by simmertoslimmer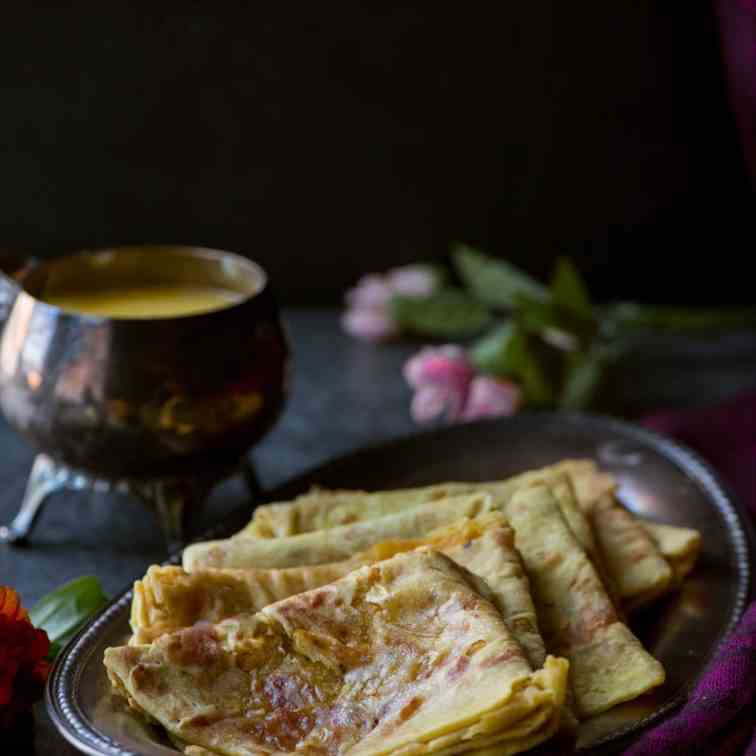 Puran Poli - Holige
Puran poli – This traditional Indian dessert goes by a few names – holige, bele obbattu, or puran poli. Chapati like but with a flaky crust and a sweet lentil filling, puran poli is a favorite throughout India and you're about to learn why.
by simmertoslimmer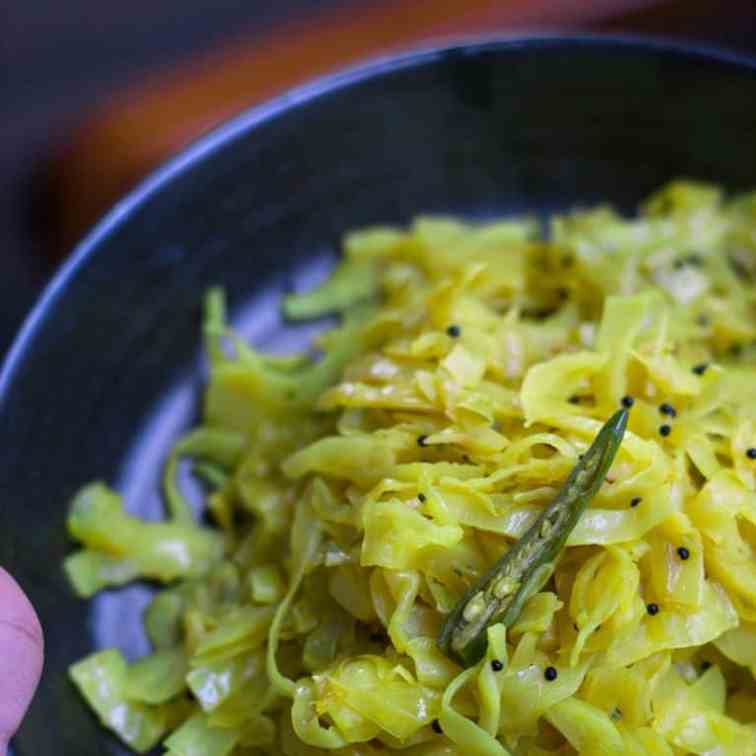 Cabbage Stir-Fry (Cabbage Sukka-Palya-Pori
Cabbage palya or sukka recipe – This simple, yet flavorful stir-fried cabbage preparation pairs well with steamed rice and sambar and makes for a perfect afternoon meal.
by simmertoslimmer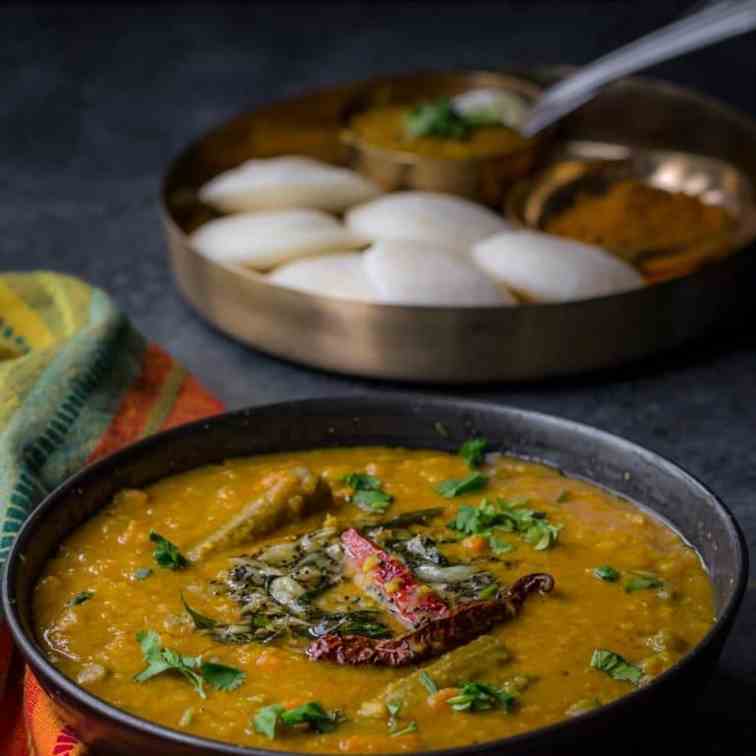 Instant Pot Sambar (Lentil-Vegetable Stew)
Sambar or Sambhar is a tangy and mildly spicy lentil-vegetable stew from the southern part of India. It is a staple in most South Indian homes and is served alongside idlis or dosas for breakfast or with rice for lunch/dinner.
by simmertoslimmer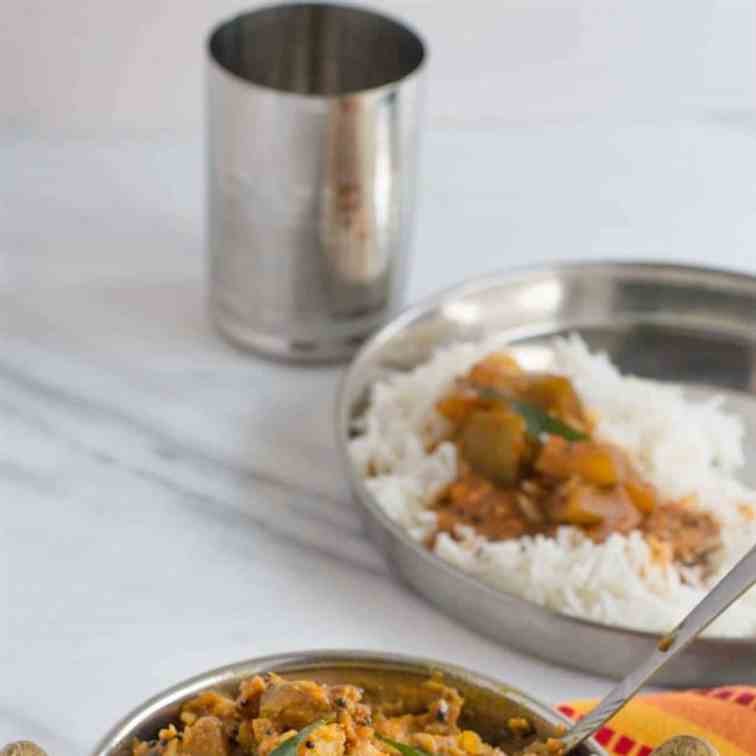 Bareda Kai Ajadina (Plantain Side Dish Or
Get ready to entice your senses with this south-Indian style Kacche kele ki sabzi also called as Bareda kai ajadina (Raw banana/plantain dish) in Mangalore. Serve this simple yet flavorful dish on its own with rotis or as a side dish with rice and dal to make a light lunch or dinner.
by simmertoslimmer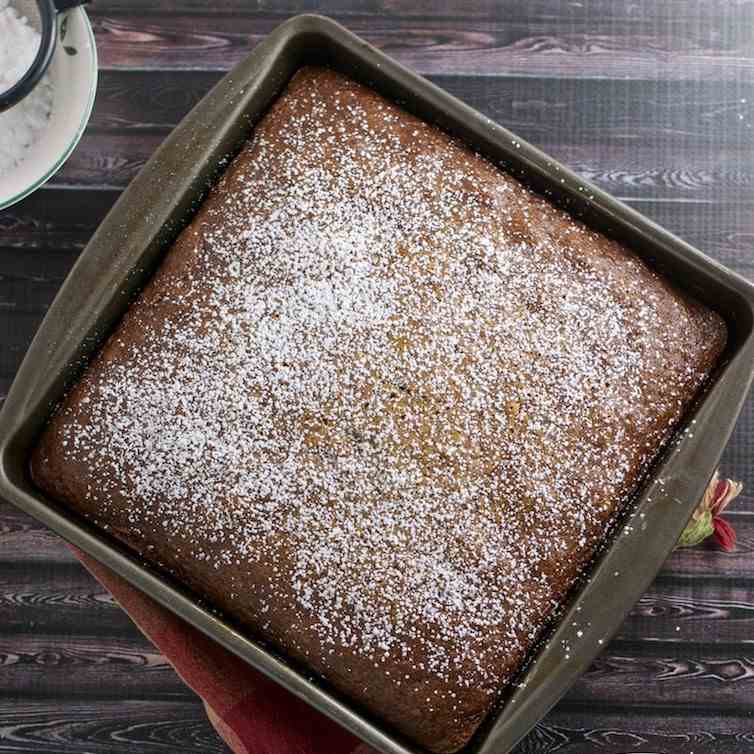 Date Cake
Date cake has been by far the best cake that we have ever eaten that tasted soo good even though it was not loaded with any frosting.What's not to love about a cake that's made from luscious dates and is moist, soft and so easy to make that you can whip it up in a blender!
by simmertoslimmer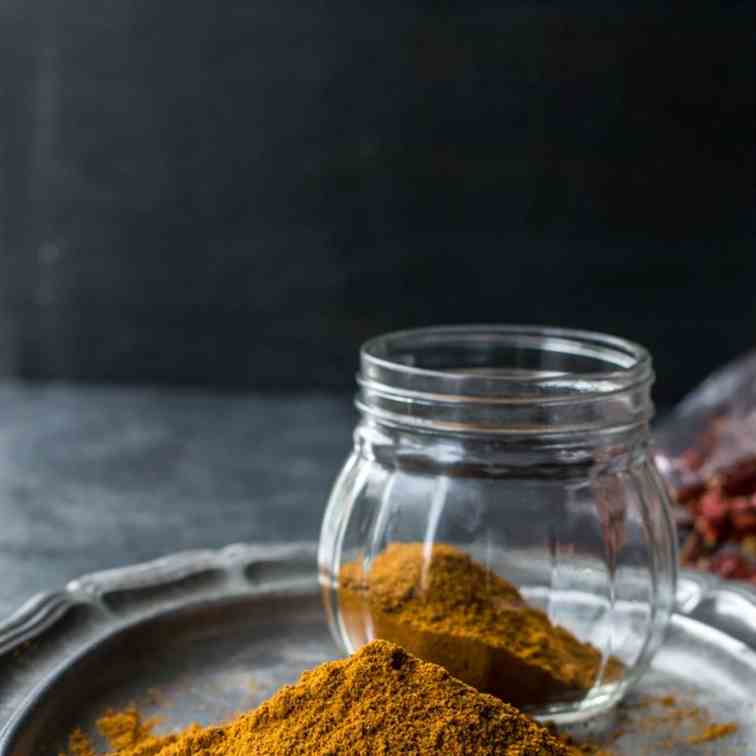 Sambar Masala Powder
Sambar powder is the quintessential spice mix you will find in most South Indian homes. This aromatic spice blend transforms ordinary lentil-vegetable dishes into delicious, wholesome stews called sambar that is often served along with rice, idli or dosa.
by simmertoslimmer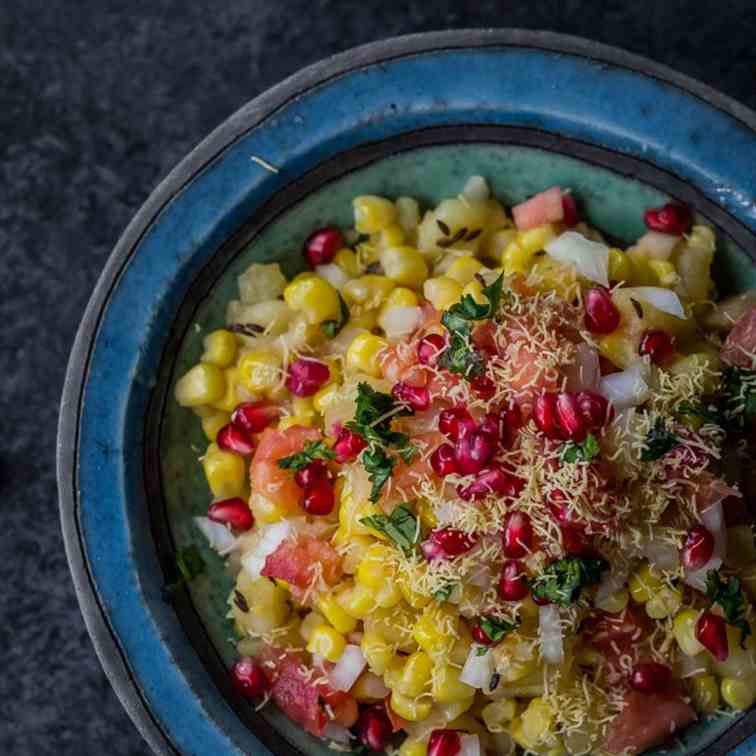 Corn Bhel - Corn Salsa
Try this non-traditional way of making corn bhel or corn chaat* and you'll be hooked. While most Indian street food demands a mandatory drizzling of tamarind chutney and green chutney, this no-fuss corn bhel recipe doesn't require either. Since corn bhel is best served at room temperature, it is not only great for snacks but for school lunches too!
by simmertoslimmer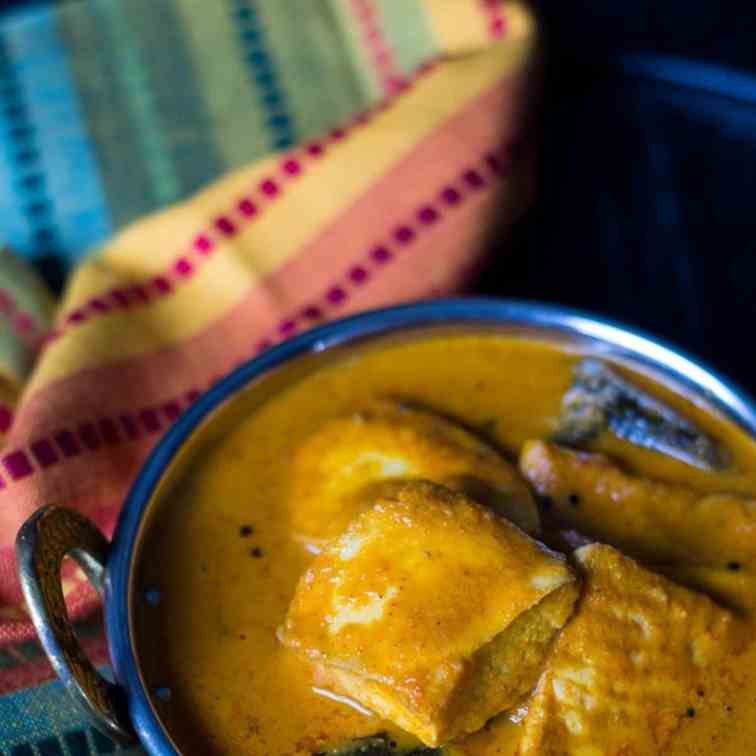 Mangalorean Fish Curry (Meen Gassi)
Amaze your friends and family with this dish – tangy and spicy Mangalorean Fish curry or as it's locally called, 'Meen Gassi'. If you were wondering what Meen Gassi stands for – Meen means fish in quite a few South Indian languages and Gassi is a Mangalorean term for curry.
by simmertoslimmer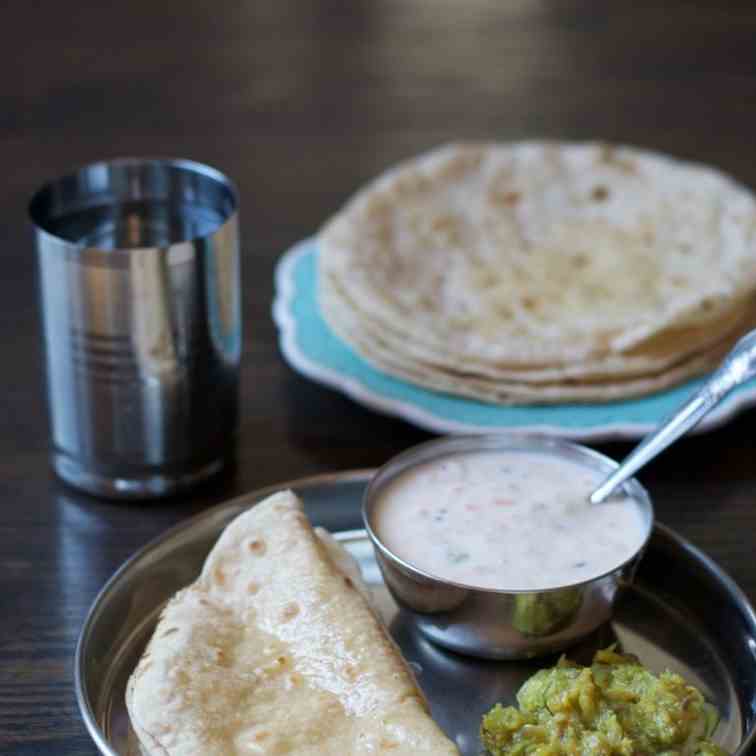 How To Make Soft Rotis Or Chapatis
Roti or Chapati recipe – Are your rotis turning out like frisbees? Follow this video tutorial to make soft rotis or chapatis every time.
by simmertoslimmer