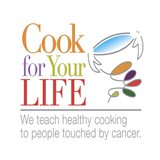 cookforyourlife's dishfolio

Cook For Your Life is a 501(c)3 non-profit that teaches healthy cooking to people with cancer. In addition, CFYL provides cooking tutorial videos featuring our founder, Ann Ogden Gaffney.


Member Since: Mar 7, 2017


Last Posted Recipe: Mar 20, 2017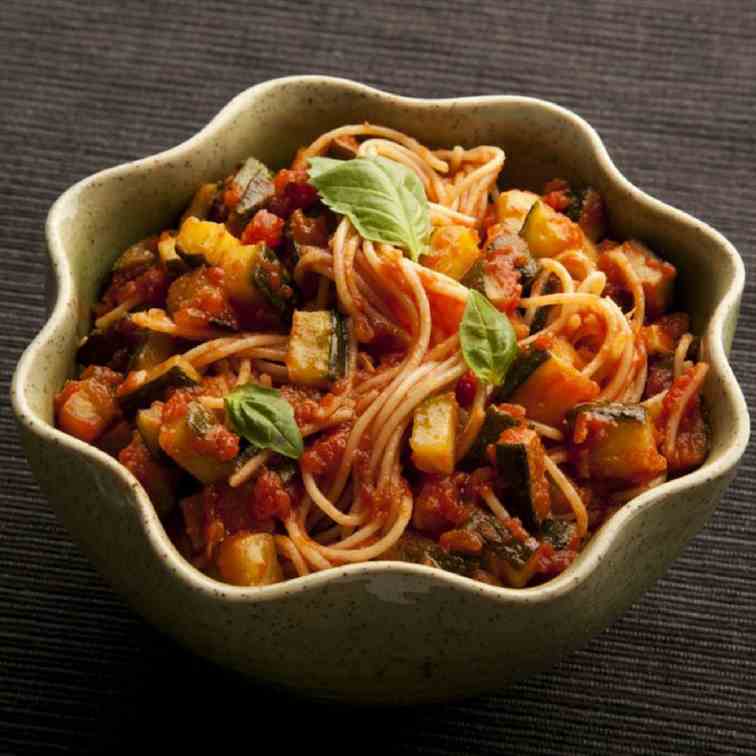 Spaghetti with Zucchini - Basil
Here's a quick, easy recipe based on the classic pomodoro basilico pasta. Be sure to buy the small, firm zucchini for this delicious spring/summer pasta dinner. Omit the cheese for a vegan dish!
by cookforyourlife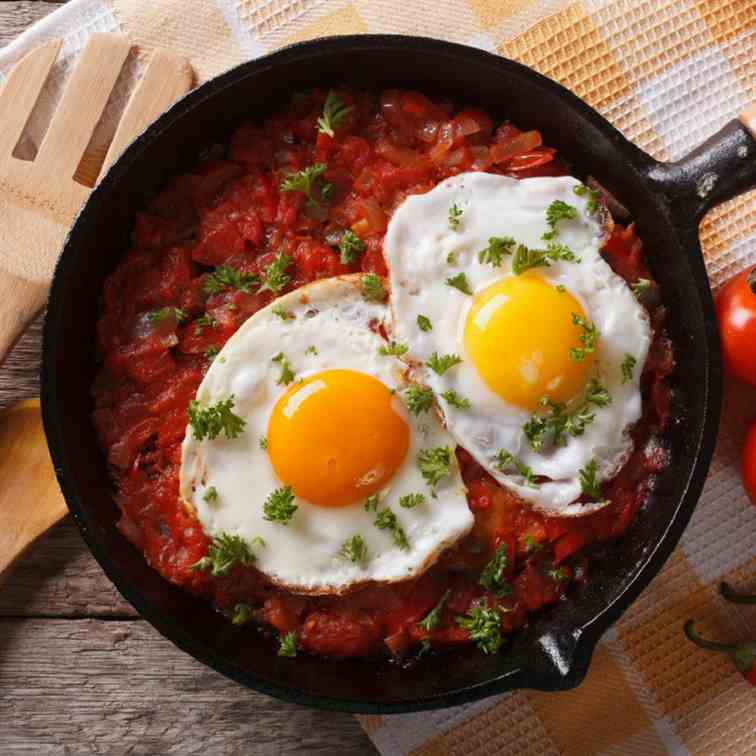 Huevos Rancheros
Give your breakfast a south of the border twist with these Huevos Rancheros. Originally prepared as a working man's morning meal in rural Mexican farms, it's a deliciously satisfying way to start your day. The garlicky tomato sauce makes the eggs come alive, while the cilantro gives it a special zing. ¡Buen provecho!
by cookforyourlife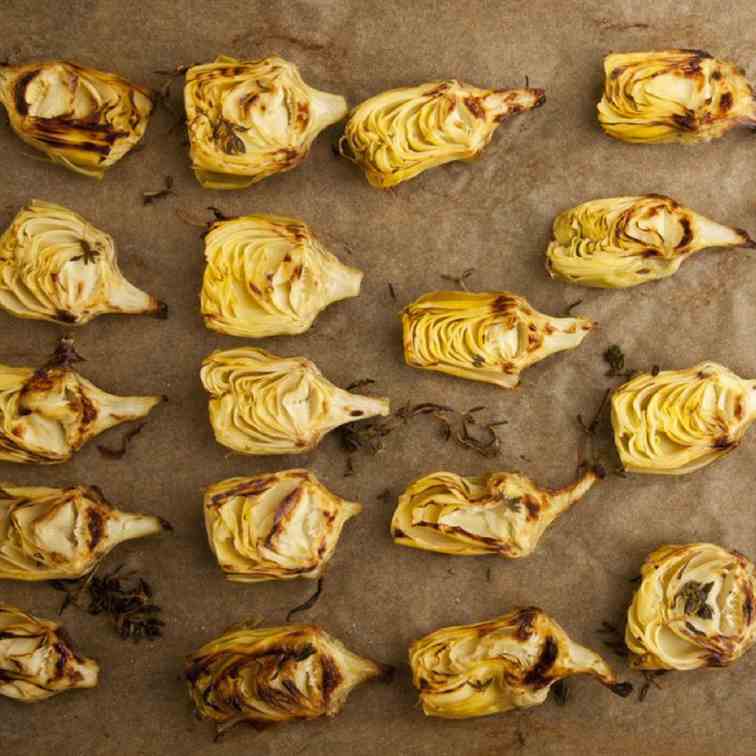 Roasted Artichoke Hearts
These simple roasted artichokes are an easy, tasty side dish, a great topping for pizza, or delicious tossed into a salad with some olives.
by cookforyourlife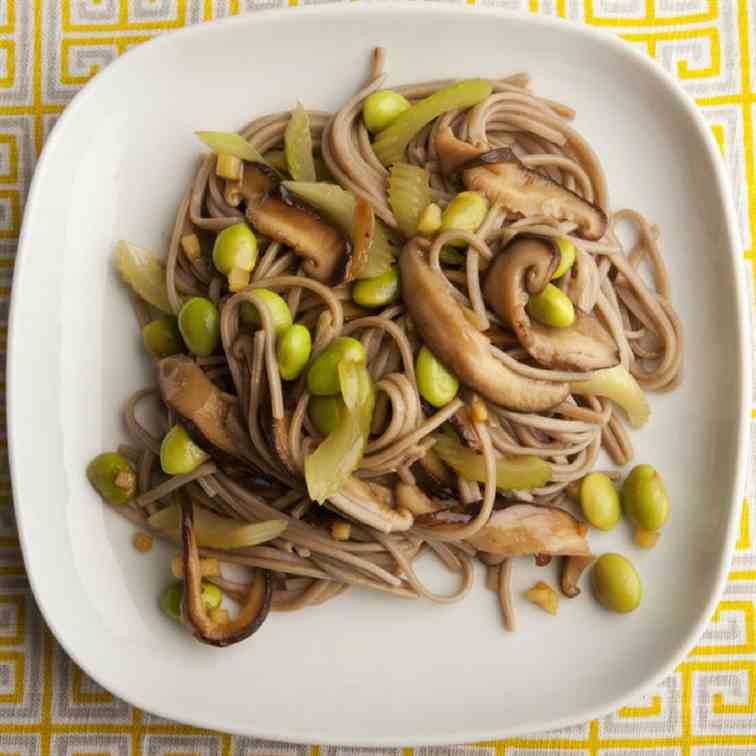 Soba Noodles with Mushroom and Celery
Soba noodles with mushrooms and celery is a fast, delicious stir-fry and because it is mostly vegetables, it is very nutritious & is packed with fiber.
by cookforyourlife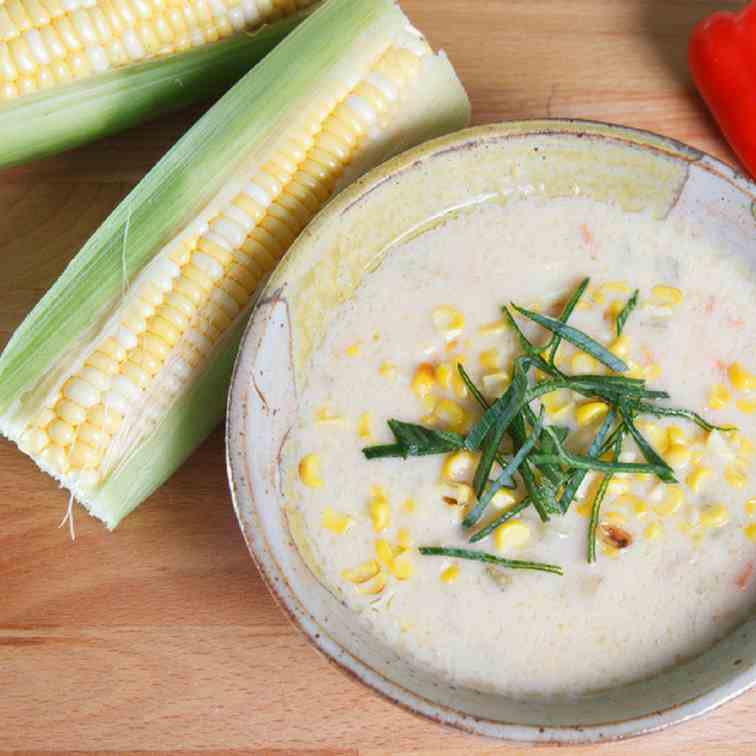 Spiced New England Style Corn Chowder
This spiced New England style corn chowder is a light and delicious vegetarian soup whose delicate smoky taste owes nothing to bacon. It's the spicy chipotle pepper that's used whole in the broth that gives this easy soup its flavor.
by cookforyourlife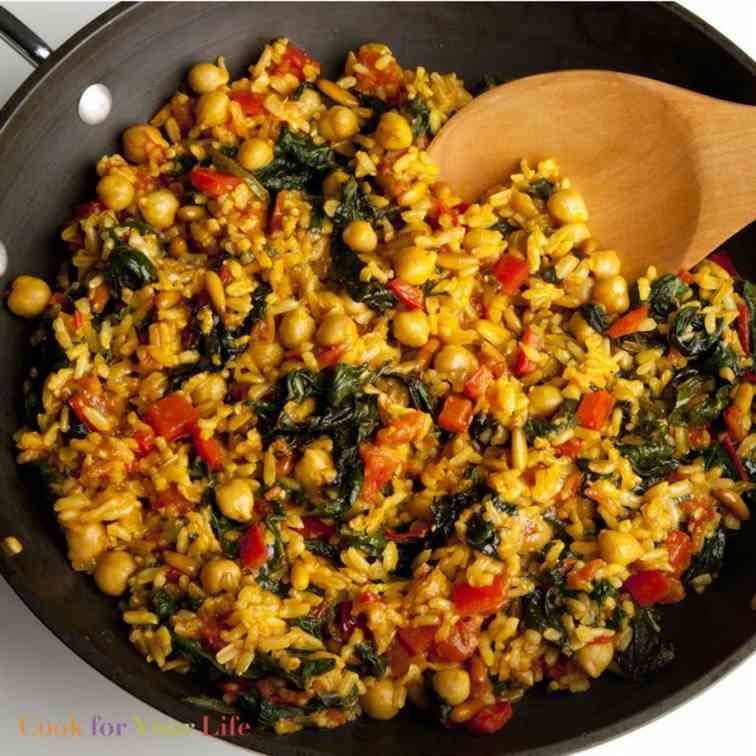 Brown Rice Paella with Chickpeas
This recipe has a lot of ingredients, but the cooking is quite simple. All of the nutrients come from plant-based ingredients that'll leave you feeling satisfied and healthy!
by cookforyourlife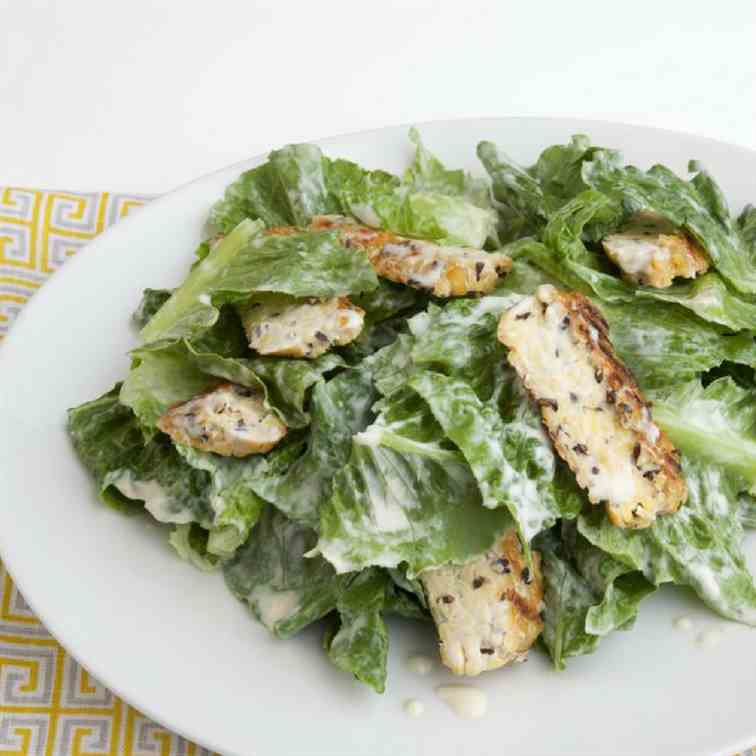 Grilled Tempeh Caesar Salad
This Grilled Tempeh Caesar Salad is a gluten-free, vegan version of the classic recipe. It isn't a real Caesar salad — no eggs or anchovies are used.
by cookforyourlife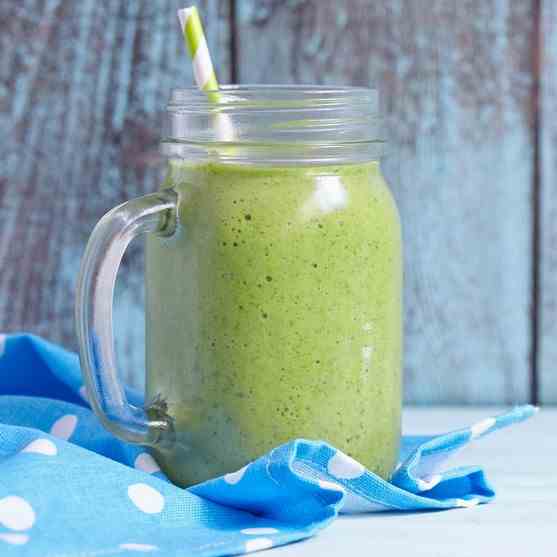 Healthy Shamrock Shake
Celebrate St. Patrick's Day and sip on this brilliant green smoothie with a hint of mint! It's a great way to eat your greens when a regular meal may not feel like something you can manage. You can add more agave if you prefer a sweeter taste, but remember, agave nectar is twice as sweet as regular table sugar so go gently.
by cookforyourlife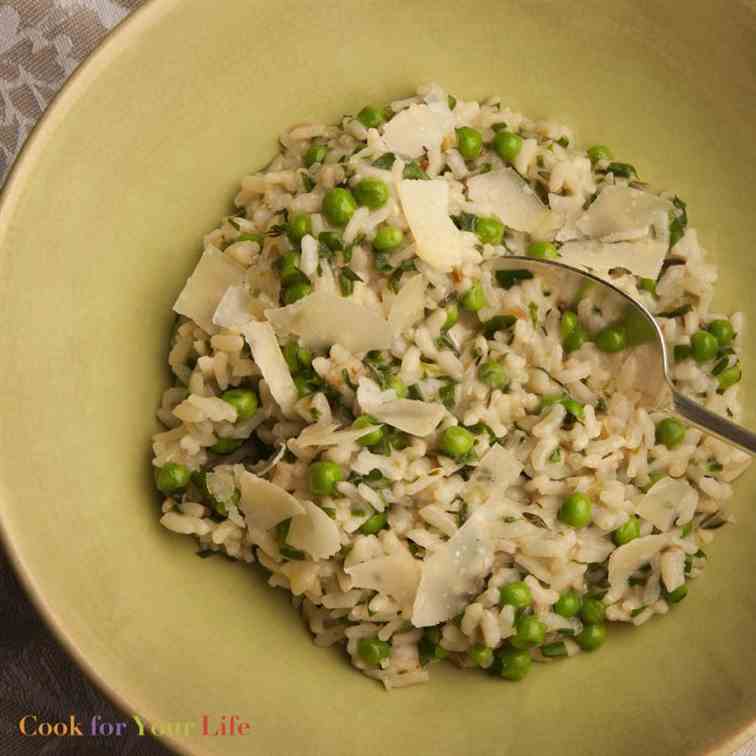 Spring Ramp Risotto with Peas
Risotto is one of my all time favorite comfort foods, and this combination of sweet green peas with the tender young ramps that show up in the spring sends me to rice heaven. Cooking risotto can be a hassle but I learned a very helpful tip: cook it in a pressure cooker. You're welcome!
by cookforyourlife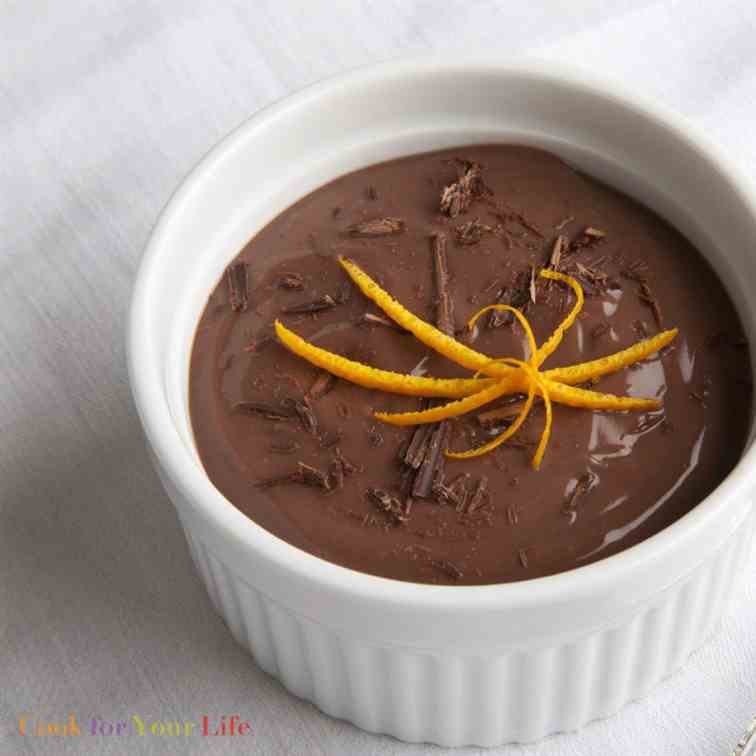 Orangey Tofu Chocolate Pudding
This creamy, dairy-free pudding is always a huge hit when we make it at our classes. Not only is it simple to put together, it can safely be served to professed tofu haters; I swear they will never realize they're eating it. Don't skimp on the chocolate. Use the very best dark bittersweet or semisweet cooking chocolate you can find, such as Caillebaut or Valrhona. It's well worth it.
by cookforyourlife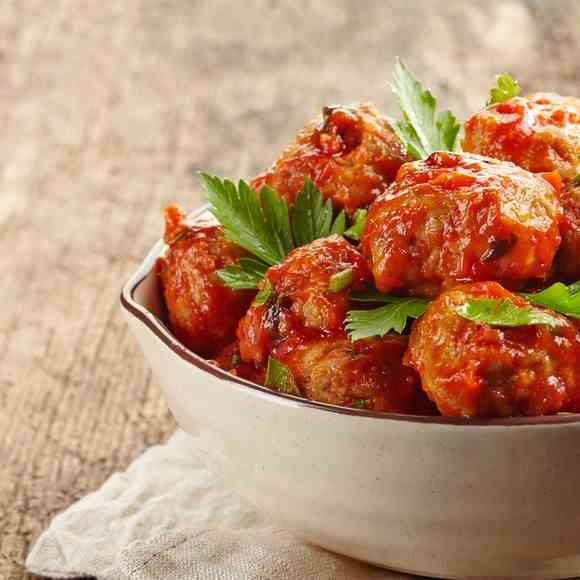 Baked Turkey Meatballs
Meatballs can do no wrong. They're great in pasta, wonderful adorning a hero or simply delicious eaten off a toothpick as an appetizer or a snack. These turkey meatballs are delicious. The herbs and caramelized veggies add so much flavor you won't miss the beef one bit. And once cooked they freeze well, so if you can't use a whole batch, freeze what's left to brighten up one of those down days when your energy's low yet you want to eat something good that can please the whole family.
by cookforyourlife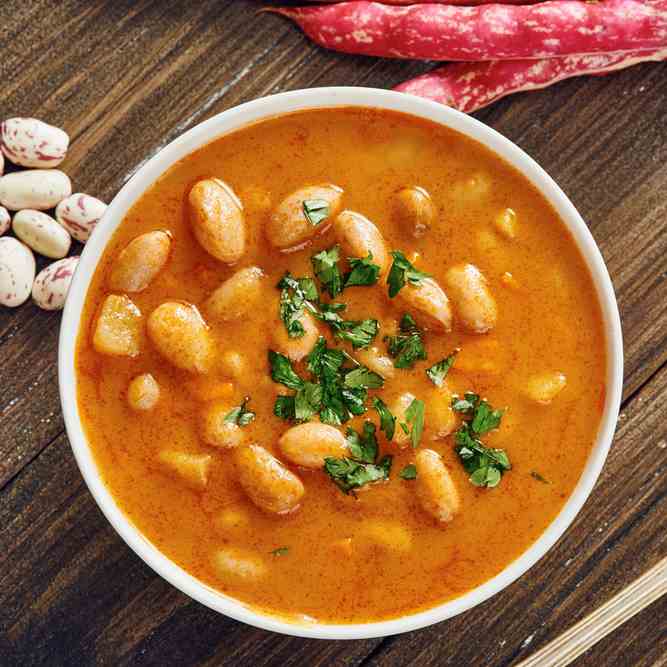 Tangy Sweet Potato - Cannellini Bean Soup
This protein packed, tangy sweet potato and cannellini bean soup is a real winter warmer and is the perfect energy boost on a chilly day. The irresistible taste of sweet potato laced with a sour kick of lime and hot sauce has made it one of my new favorites. It's also very undemanding to make. Although I love cannellini beans, you can use just any canned white bean for this soup, and, once all the prep work is done the actual cooking process almost takes care of itself. Definitely a soup to try! Enjoy!
by cookforyourlife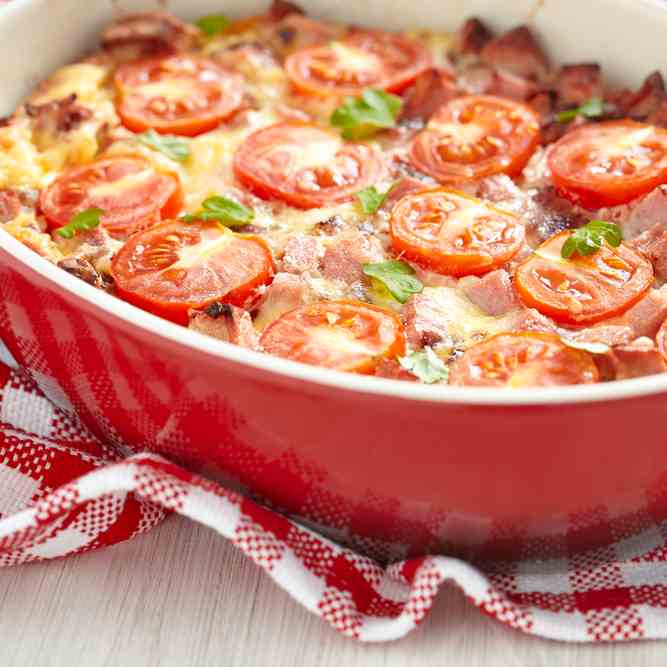 Chicken Sausage - Vegetable Casserole
This Chicken Sausage & Vegetable Breakfast Casserole makes a yummy protein-packed family meal when you have the time. Cancer patients need protein to help them stay well during treatment and the good news is that this breakfast casserole freezes really well. So if you want to have yourself a decadent, filling, yet healthy, breakfast every morning, make extra at the weekend, freeze it in individual squares for an easy weekday treat that beats sugary cereal every time.
by cookforyourlife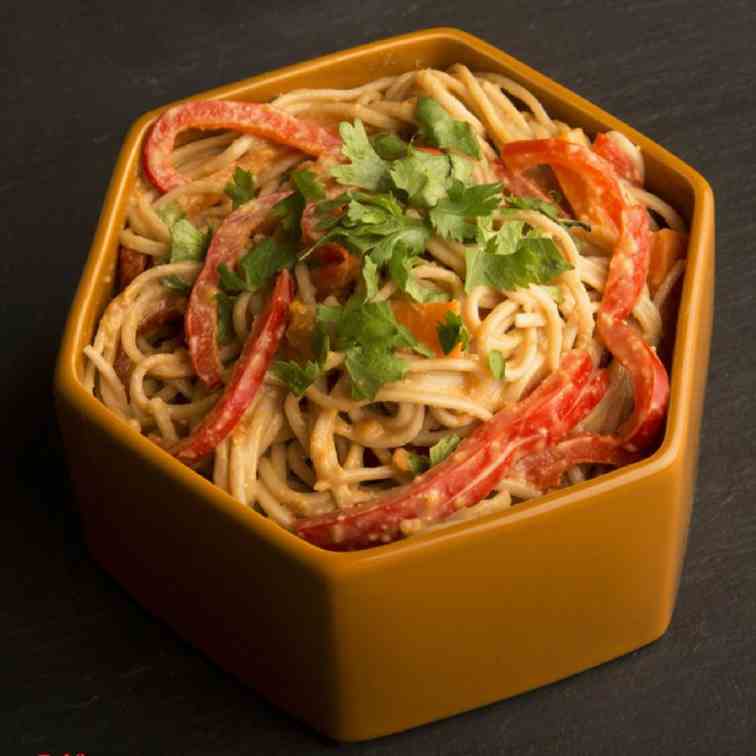 Spicy Peanut Soba Noodles
Soba noodles are delicious when served chilled, particularly in this simple cold noodle salad. Tossed with blanched veggies and slathered in a deliciously spicy citrus spiked peanut sauce, they are the perfect pick-me –up for a jaded palate. When taste changes make food taste dull, throw this together and wake up your taste buds in the most enjoyable way.
by cookforyourlife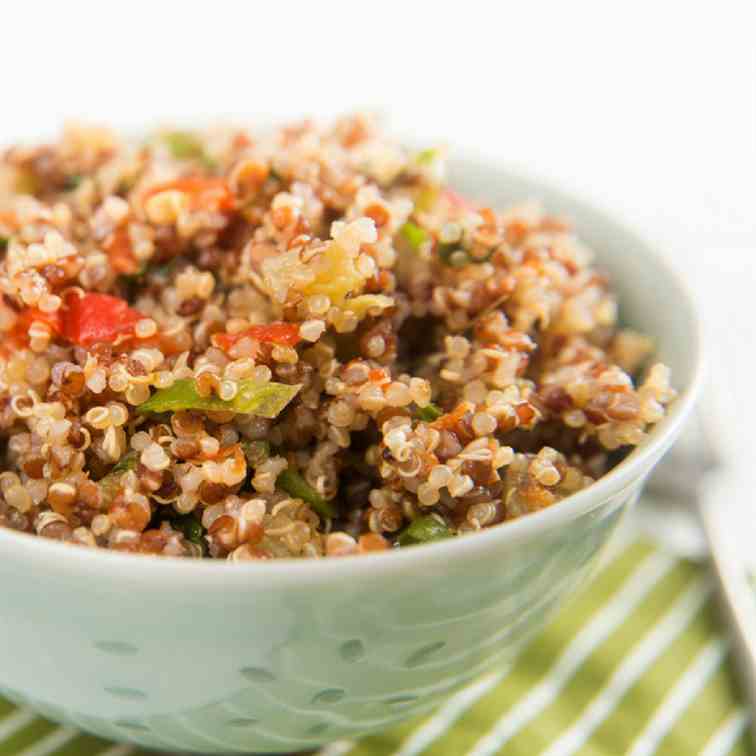 Thai-Style Savory Coconut Quinoa
Quinoa may be from South America, but this Thai-Style Savory Coconut Quinoa certainly proves it to be a cross-cultural superstar when introduced to the spices and flavors of Thailand's cuisine. This dish is super easy to make and oh so yummy to eat. Delicious and mellow straight out of the pot, you can stir in as much, or as little of the spicy Sriracha infused sauce into the quinoa as you can take, which, if you're like me could be a lot, especially if you're trying to blast away the chemo-palate blahs. Try it!
by cookforyourlife
Showing 1 - 15 of 15 Recipes