VitaliyaN's dishfolio

A young aspiring blogger crazy about food and food photography. Come with me to my adventurous journey full of such yummy stuff!
Member Since: Jul 22, 2016


Last Posted Recipe: Feb 16, 2017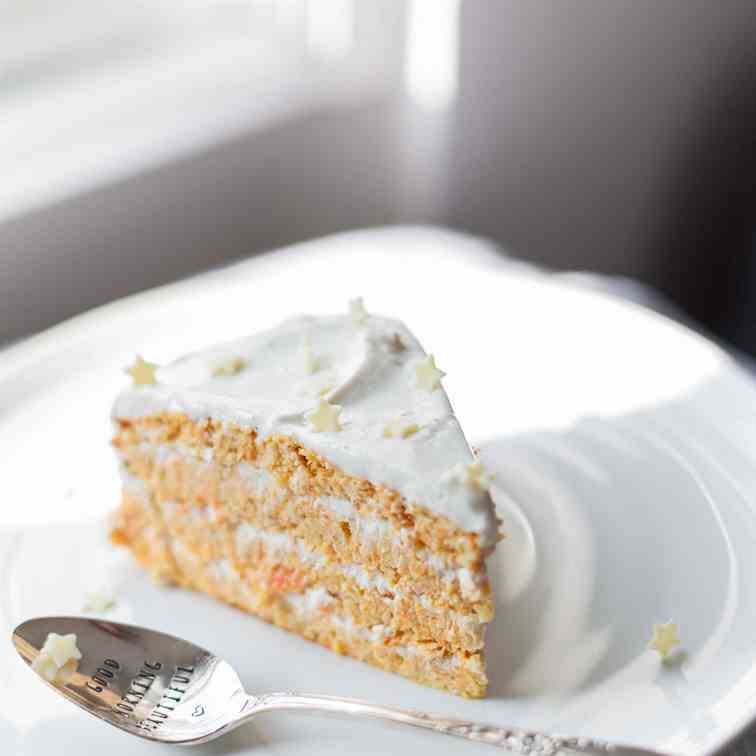 Oil-Free Protein Carrot - Coconut Cake
D E L I S H. And absolutely guilt-free – have you ever met a carrot cake with equal number of proteins and carbs? And *attention* about 100 calories per 100 g of the cake? I really doubt that!
by VitaliyaN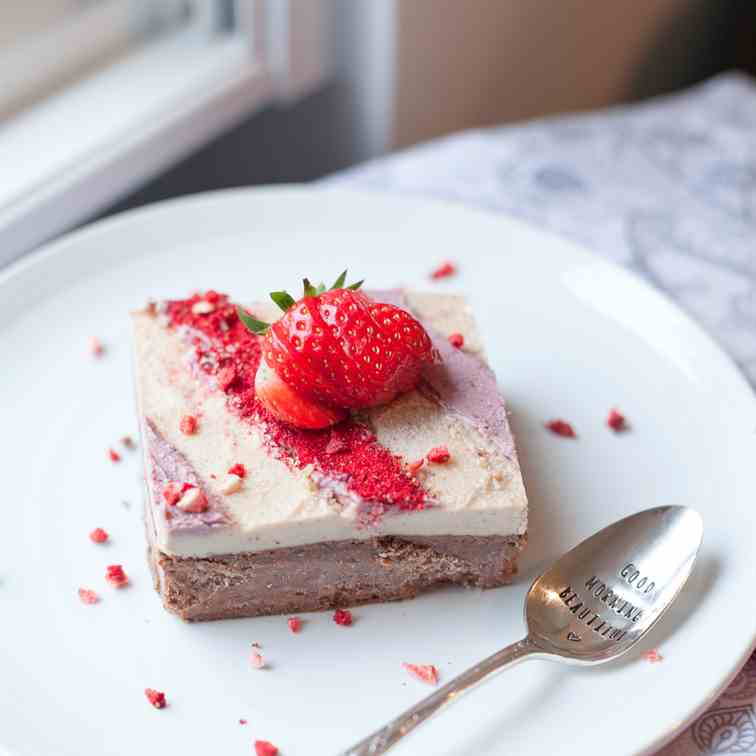 Black Bean Brownie Cheesecake
Vegan Black Bean Brownie Base + Vegan No Bake Cheesecake Layer + Strawberry Infused Lollipop Pattern = Triple Christmas Joy!
by VitaliyaN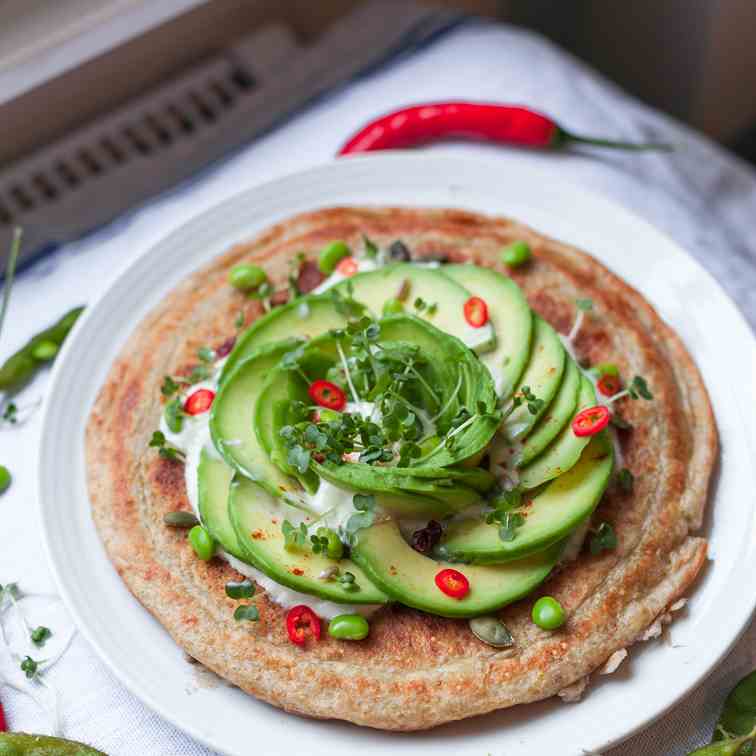 Quinoa Pancakes
Marvelous quinoa and buckwheat flour pancakes that will not spoil your figure during Christmas time. Absolutely no guilt, vegan, yet delish!
by VitaliyaN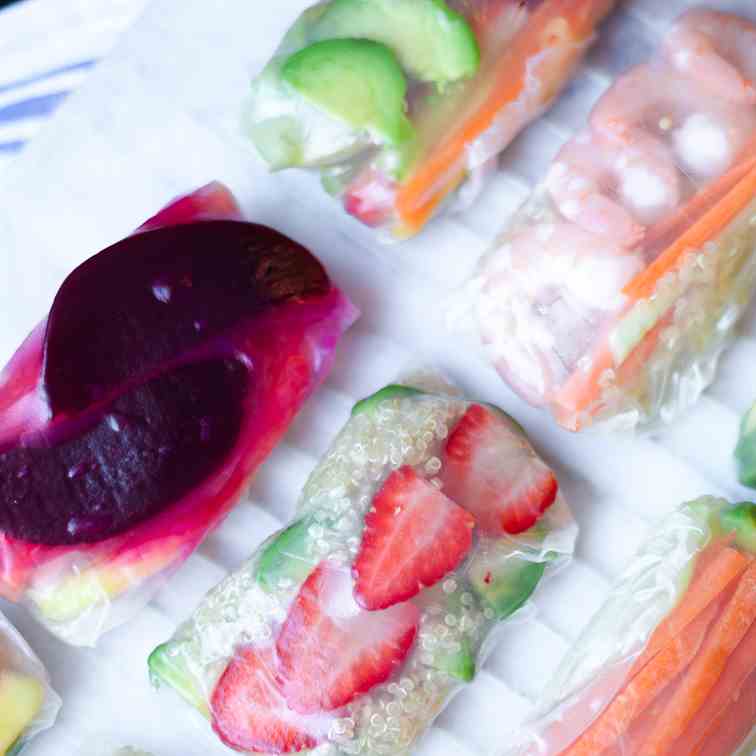 Rainbow Summer Fruit Spring Rolls
I want to add some bright colors into your feed congested with New Year's Eve and Christmas. Summer Fruit SPring Rools! Gluten-free, Vegan. Vegetarian, Sugar and Soya-Free!
by VitaliyaN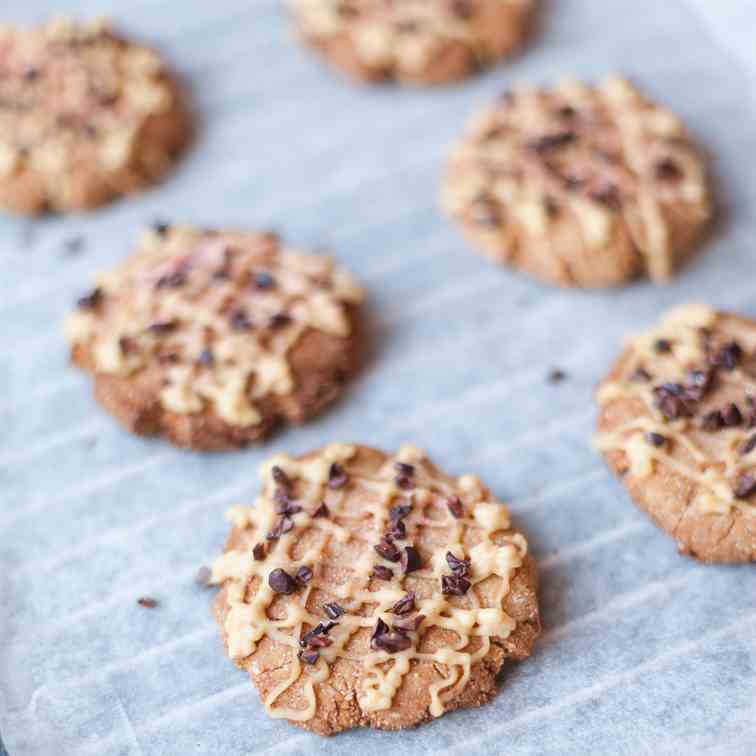 Almond - Coconut Goodness Cookies
Enjoy these vegan, soya and sugar-free almond coconut cookies with peanut coconut cream (optional If there is any intolerance with peanuts)! Absolutely divine treat for any occasion.
by VitaliyaN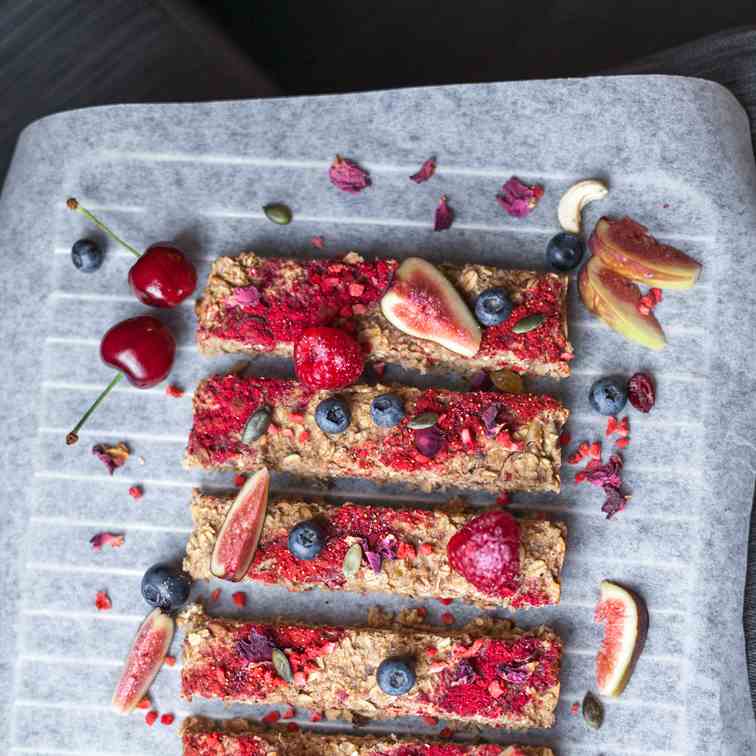 Christmas vegan banana flapjack
Now let's talk flapjacks. Who loves flapjacks? (I see a plenitude of hands). Yas, people, I love them too. So here is a vegan-friendly healthy version for you
by VitaliyaN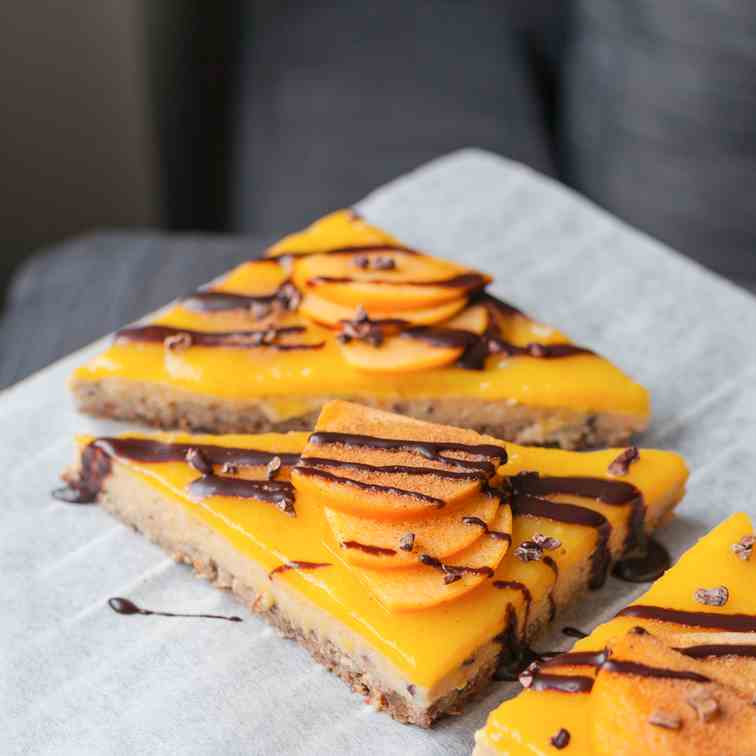 Persimmon mousse bars with raw cacao and
These triangles are 100% vegan and absolutely healthy. They lack any processed white sugar at all, I substituted it with my favourite stevia. Apart from this natural sweetener, luscious flavour is created by persimmons, raw cacao chips, and dates in the crust. Should not you feel guilty at all! What is more, persimmons are reach in vitamin C (which turns out to be a powerful antioxidant), vitamin A, beta-carotene, pyridoxine, folic acid, thiamin, copper, manganese and potassium. It seems that this dessert is a powerhouse.
by VitaliyaN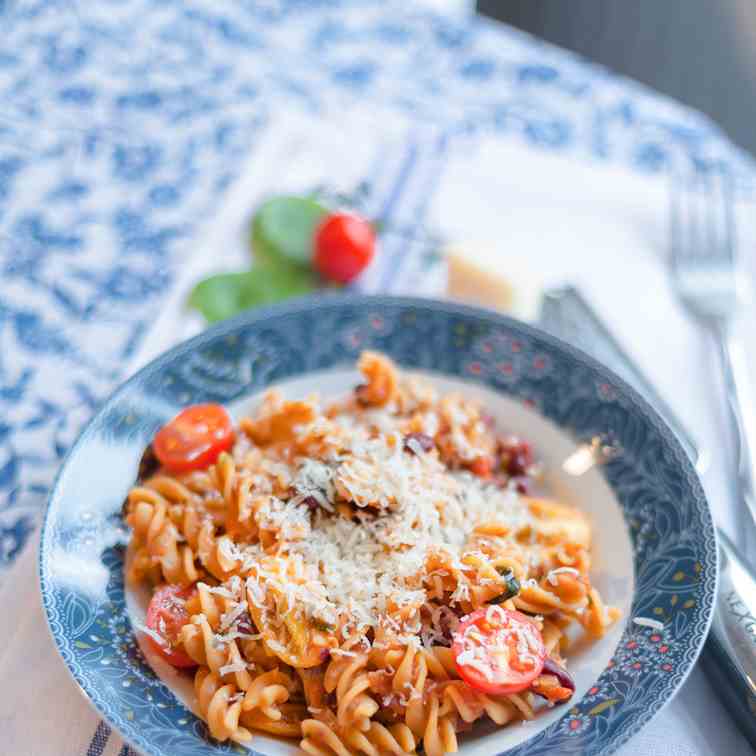 Red beans, Spinach and Tomato Chickpea Pas
Red Beans + Spinach + Tomato sauce + Cherry tomatoes + Handful of grated Parmesan (avoidable) = your next favorite pasta. It sounds like a perfectly dense mouth-filling veggie sauce, fresh hint of cherry tomatoes and Parmesan cheese with its sharp, complex nutty taste. So far so good. What else can we ask for?
by VitaliyaN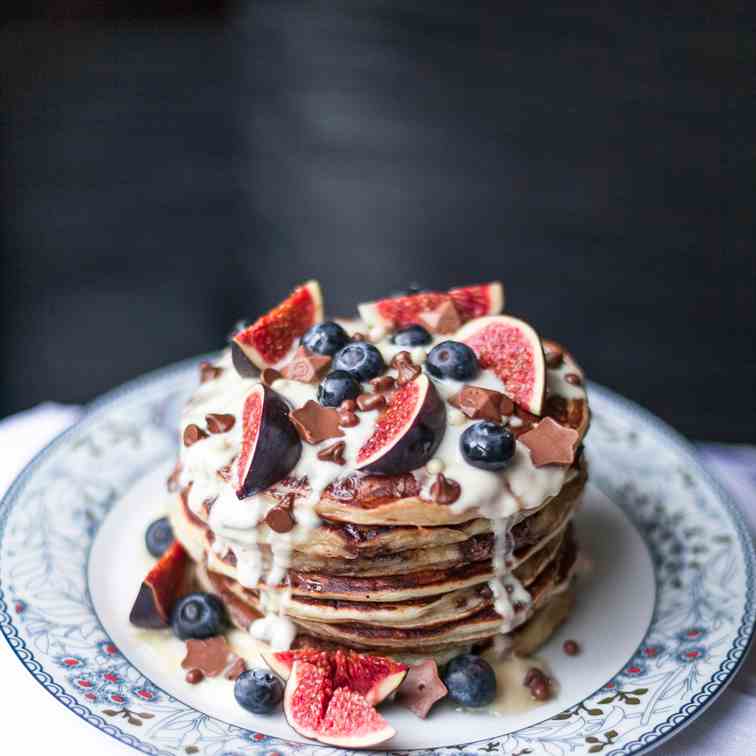 Chocolate Chip Greek Yogurt Pancakes
I'm 100% sure that once in a while every beautiful soul enjoys a stack of freshly baked pancakes.
by VitaliyaN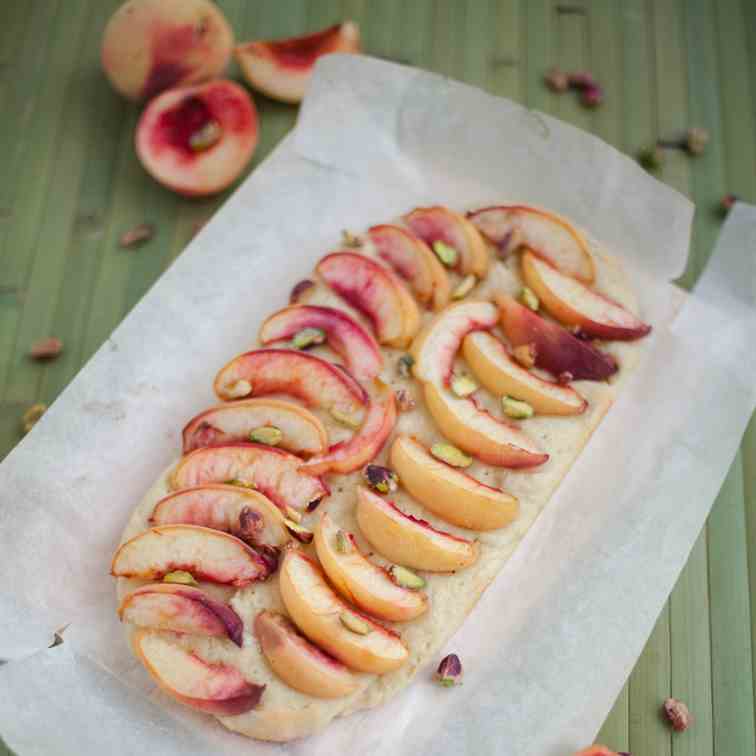 Peach - Pistachio Focaccia
Sweet Italian focaccia with seasonal peaches and pistachios.
by VitaliyaN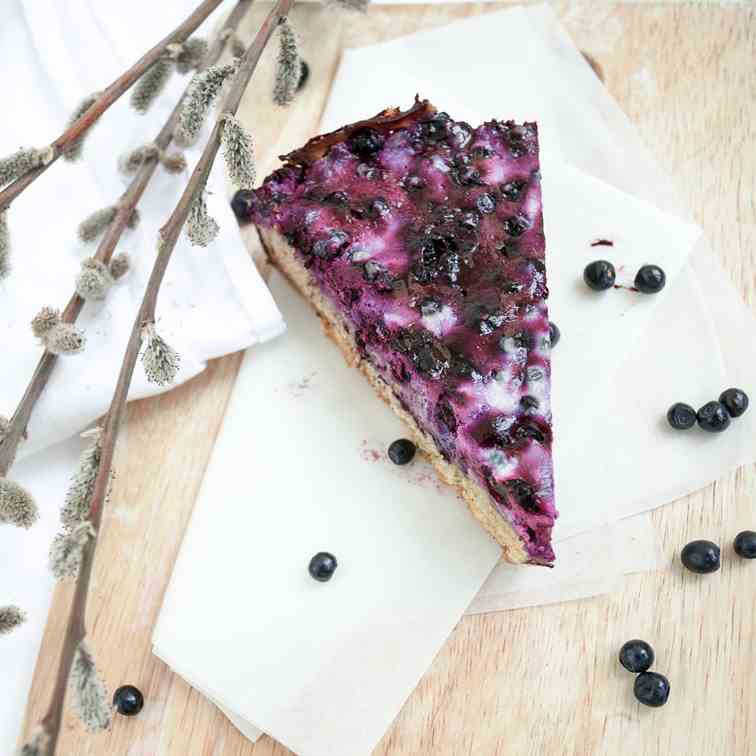 Blueberry pie with sour-cream
Super-easy 40-minute blueberry and sour-cream pie.
by VitaliyaN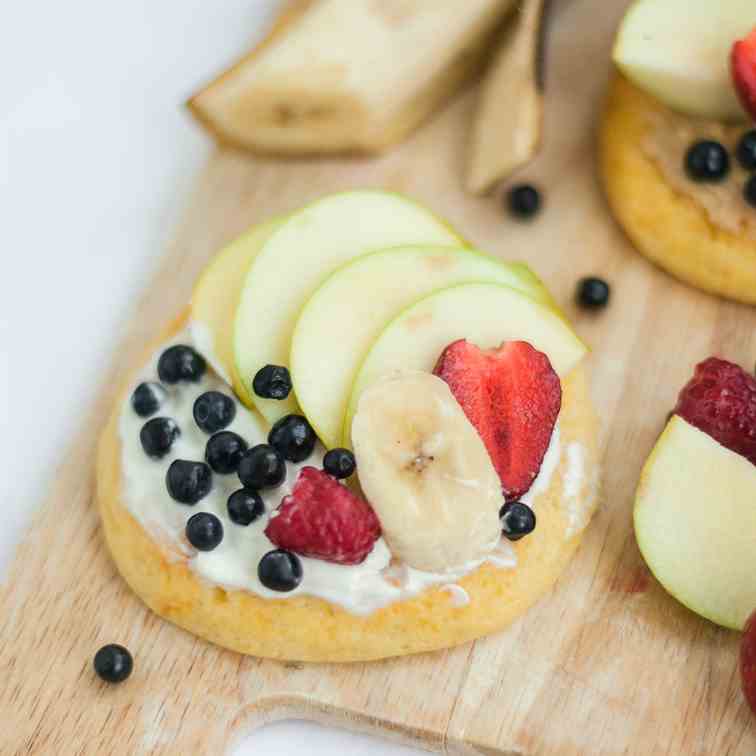 Cottage Cheese fruit mini-pizzas
Perfect summer dessert - fruit mini-pizzas made of cottage cheese! Don't miss these things - they are low-carb, low-fat and sugar-free!
by VitaliyaN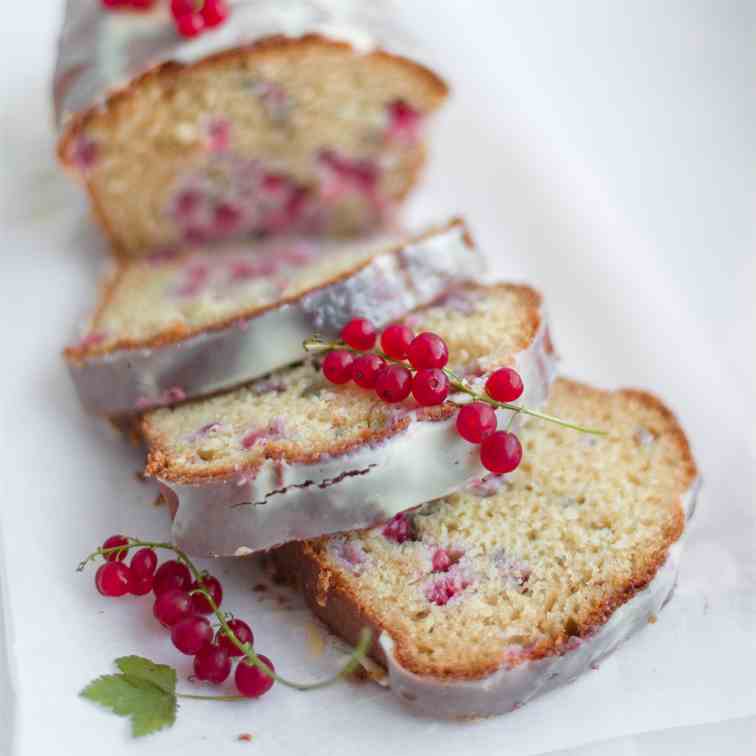 Red Currant sour-cream glaze cake
A dessert to die for - red currant summer cake. Pay your attention to the glaze - not too sweet a bit tangy taste will not give you any chances to pass by!
by VitaliyaN
Showing 1 - 13 of 13 Recipes