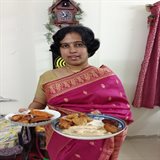 baisalichef's dishfolio

Hi Everybody out there, I am Baisali, a housewife. I love cooking and cooks for my family of four everyday. This blog is my first attempt to write something. I am not a good writer but I believe my simple and healthy recipes can help a few families.


Member Since: Jan 19, 2016


Last Posted Recipe: Aug 22, 2016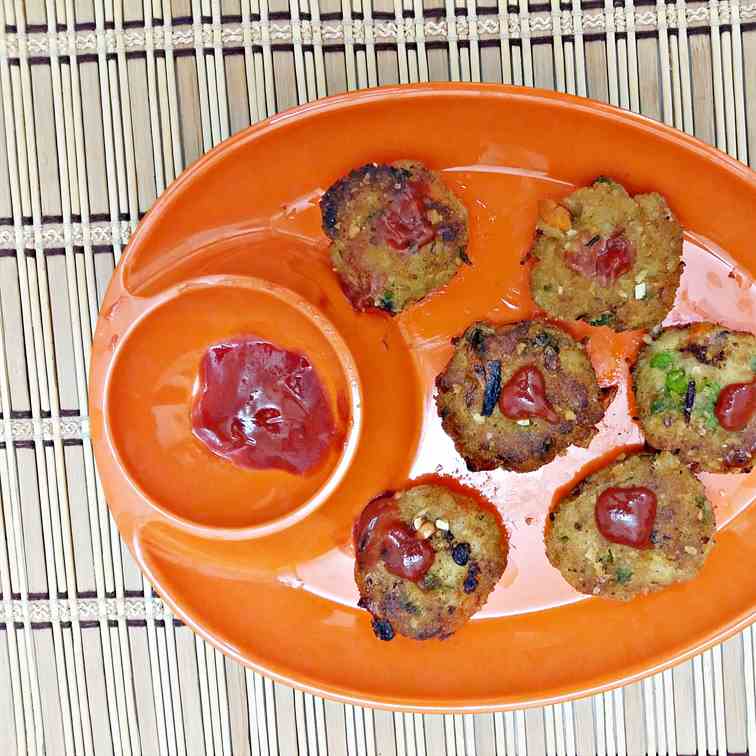 Bread cutlet - a healthy snacks
Monsoon calls for snacks and fries and Indians love them. Few friends and readers of this blog asked for the same and here is one cutlet recipe for them. This bread cutlet is an easy and filling breakfast or snacks that is easy to prepare and takes little time. It is a great option when you have few bread slices which cannot be used for any other thing. This is a great companion of chai/coffee and can even be an option for kids' tiffin for school.
by baisalichef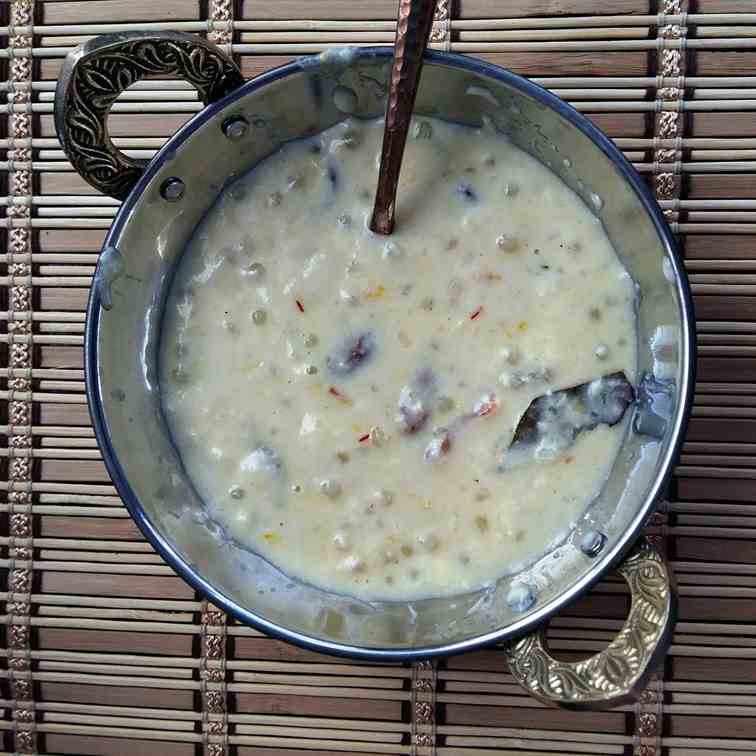 Sabudana Kheer - A sweet dessert
Early part of this week was Maha Shivratri festival and I wanted to prepare something that will go well with the festival. Sabudana (tapioca pearl) also known as "Javarisi" in Tamil is rich in carbohydrates and is very filling, so it is commonly taken after breaking fast during religious festivals. Sabudana Kheer or Sagor payes as we Bengalis call it is a common recipe in all parts of India. It is cooked various ways. One of them is described here.
by baisalichef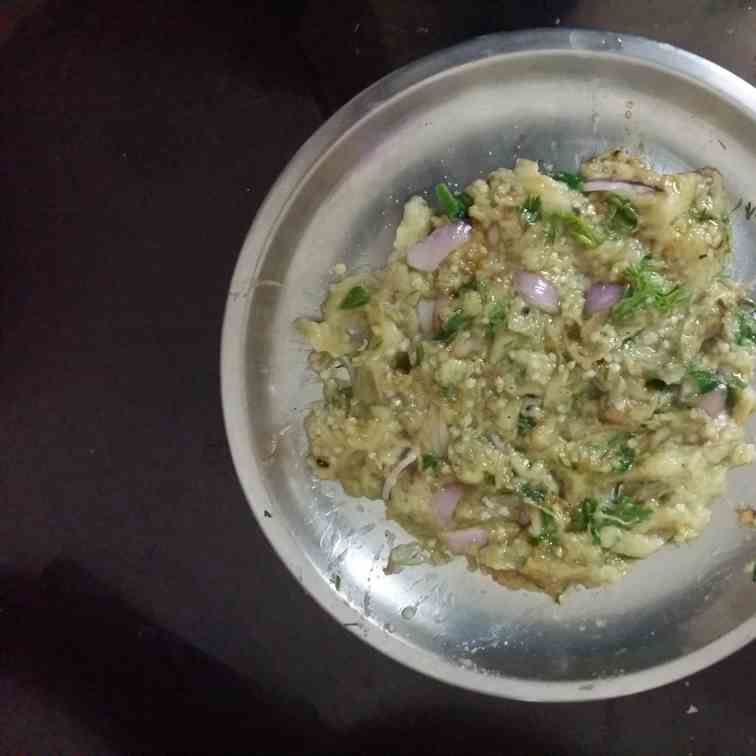 Begun pora - Grilled Eggplant - Brinjal
As I said in my earlier post that I was in a hurry after returning from vacation to prepare something. Along with the Masoor Dal seddho I prepared this dish which is also a traditional Bengali preparation and can be made very quickly.
by baisalichef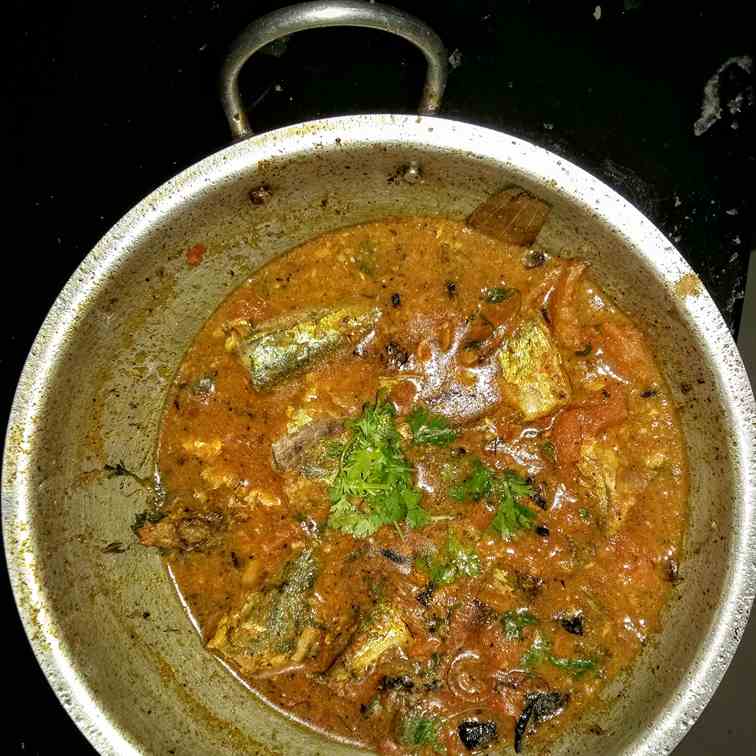 Mackerel (Bangda) Fish Curry
As you know I am living in Bangalore. A popular food here is Mackerel or Bangda (in local language)It is one of the most widely consumed fish variety in South India. Although bangda fry and curry are most preferred options, health conscious people can consume this fish in baked, steamed or grilled form. Packed with omega-3 fatty acids and high amount of proteins, eating this fish provides a wide range of health benefits. That is why I decided to try an item with this fish. It turned out to be an wonderful recipe which is described below.
by baisalichef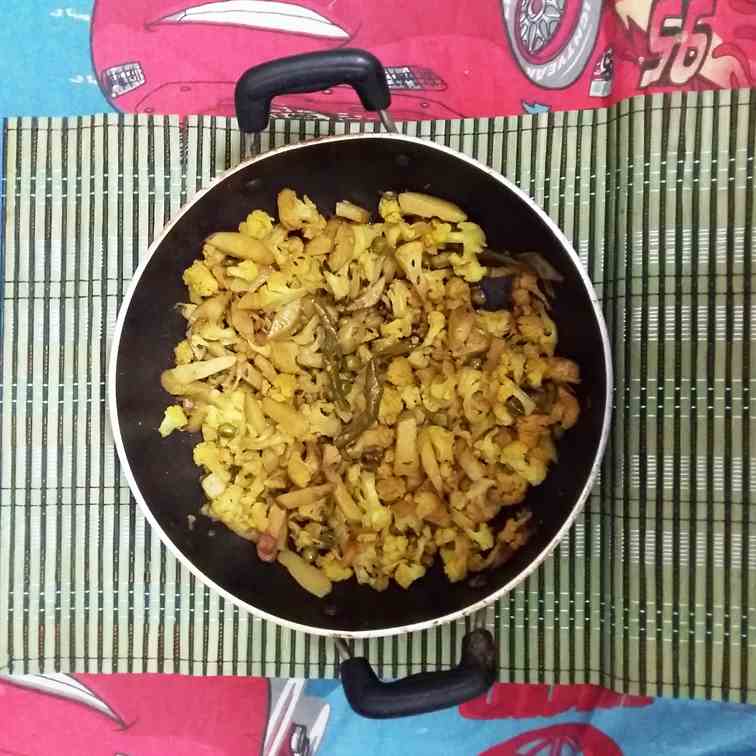 Cauliflower Potato fry - Phulkopi Aloo Bha
This recipe is a fried stuff with one of my favourite vegetable – Cauliflower. I like it because it is one of the healthiest vegetable. Cauliflower is an excellent source of vitamin C, vitamin K, folate, pantothenic acid, and vitamin B6. It is a very good source of choline, dietary fiber, omega-3 fatty acids, manganese, phosphorus, and biotin. Additionally, it is a good source of vitamin B2, protein, vitamin B1, niacin, and magnesium. In Bengali cuisine often we use it in different forms in winter times. But now-a-days in big cities like Bangalore it is available round the year. This one is a simple way to fry cauliflower and potato in a healthy way. It consumes less oil and nutrition is kept inside the preparation.
by baisalichef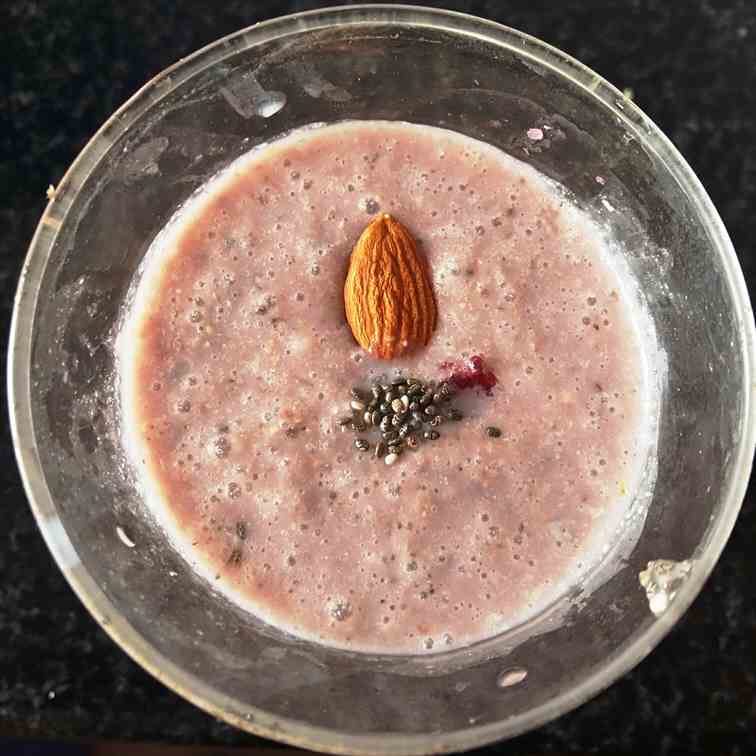 Pomegranate milkshake with chia seeds
In my quest towards finding a perfect breakfast for my son I do a lot of research. The mother in me always tells me that none of the recipes has just the right kind of nutrients for my prince. The following recipe is one of my mix and match attempts to make a tasty, easy and nutrient packed breakfast. Pomegranate Milkshake is the best way to add pomegranate in the diet of babies and kids. Even my lazy husband does not eat pomegranate because of the seeds. In this situation a pomegranate milkshake is very handy.
by baisalichef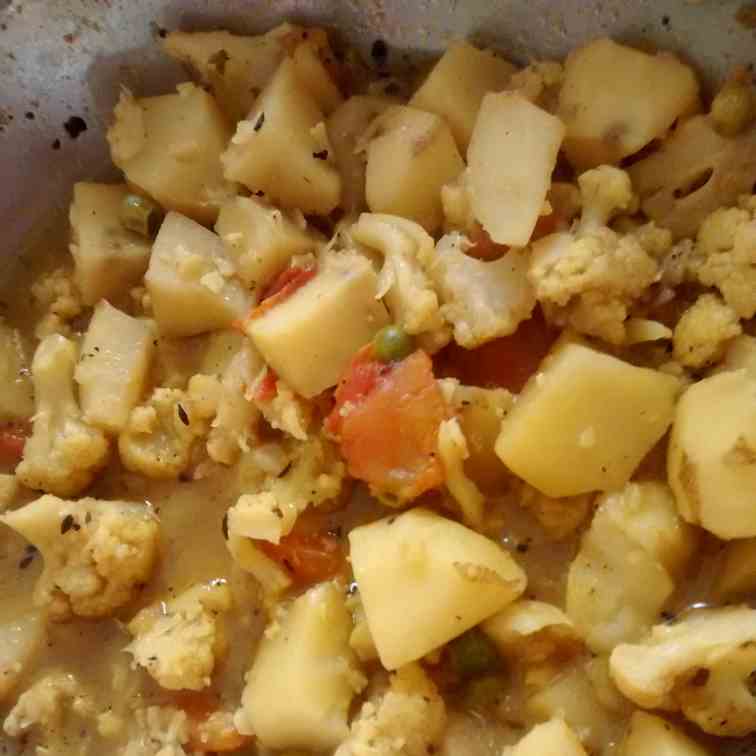 Potato Cauliflower Curry - Bengali Dalna
This one is a winter favorite of Bengalees. We love our Luchi along with this preparation. Phulkopi (Cauliflower) is available fresh in West Bengal during winter and every Bengali (traditional or not) loves this one. Let's get started with this yummy preparation right away.
by baisalichef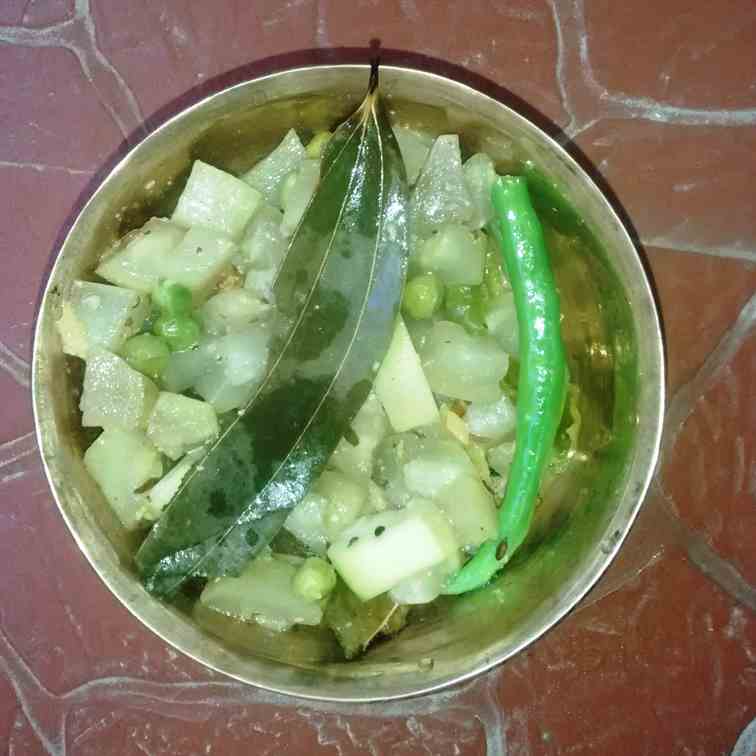 Lau shukto - Bengali bottlegourd curry
Hey Hey I am again back to lau /lauki. My readers may notice that there are three vegetables which I like more – Bottle Gourd, Cauliflower and Brinjal. I like them because all of them are packed with nutrients and they are easy to cook. This recipe is a traditional Bengali one. Shukto is a favorite Bengali palate cleanser, made with a lot of different vegetables including at least one bitter veg, simmered with a hint of sugar and milk to bring out the bitterness of the fresh vegetables. In this preparation lauki is taking place of the bitter vegetable. Hence the name lau shukto.
by baisalichef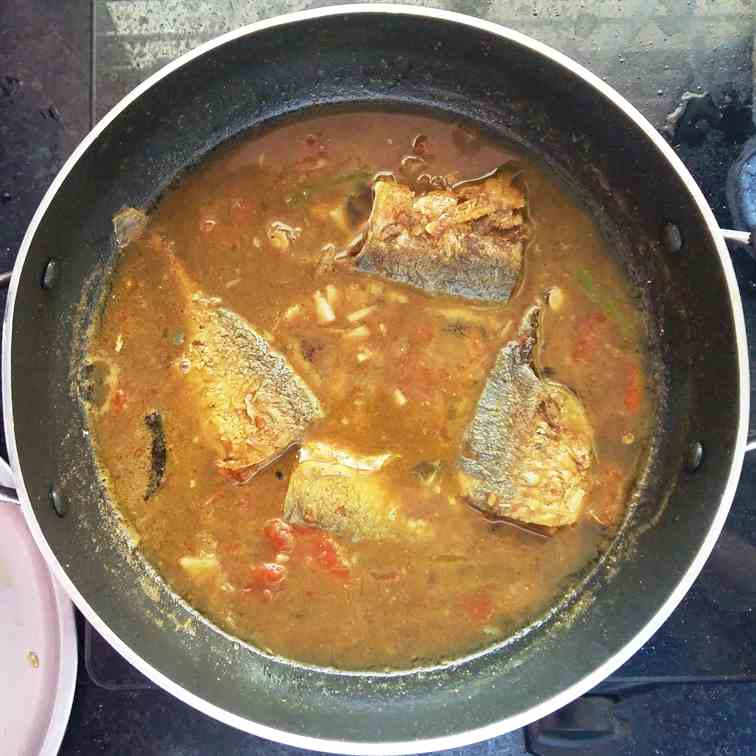 Mackerel Curry - another version
This Mackerel curry is originally given by one of my Keralian friend. I have modified slightly to keep the sourness down.
by baisalichef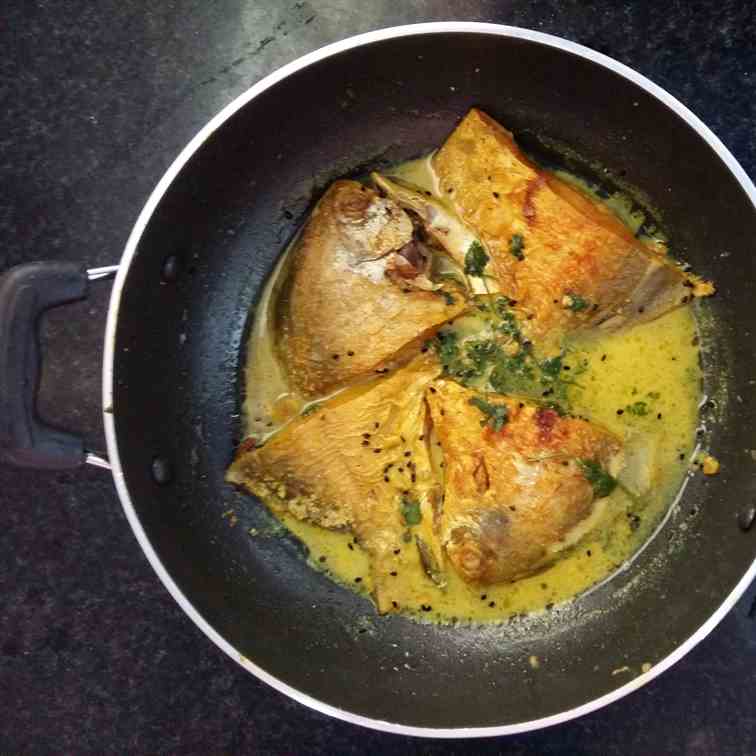 Pomfret jhal (Pomfret with mustard)
This is my first recipe with sea fish. Research has shown that eating fish and shellfish regularly is beneficial to our bodies in many ways. Seafood is low in saturated fat and high in omega-3, (which can both) protect the heart from disease and lower the amount of cholesterol in the blood. Not only does omega-3 help to protect the skin from the harmful effects of the UV damage, but eating lots of fish can also help with the symptoms of skin conditions such as eczema and psoriasis. Fish is also a great source of protein, which is an essential ingredient of collagen, a substance which keeps the skin firm and flexible. Evidence suggests that a diet rich in fish oils can help to protect us against serious inflammatory bowel diseases (BD) including Crohn's disease and ulcerative colitis. There is also evidence to suggest that omega-3 could help to slow the progression of inflammatory bowel disease in some sufferers. There are many more benefits like helping brain to fight depression, dementia, ADHD etc. But let's come to the point and start with this healthy but delicious dish I made.
by baisalichef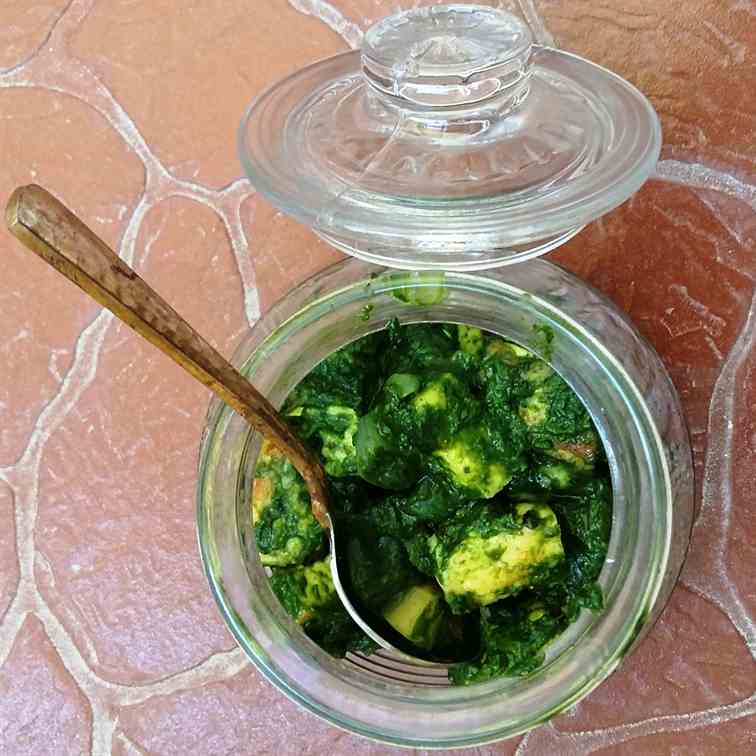 Palak Paneer - Cottage cheese with spinach
Palak paneer is basically soft paneer or cottage cheese cubes cooked in a smooth spinach curry. This is very popular in North India and it is a blend of rich taste and goodness of spinach. My kids and husband both love this dish so much that I need to frequently prepare this recipe. I have not made this spicy enough like restaurant but I believe you will find it tasty enough.
by baisalichef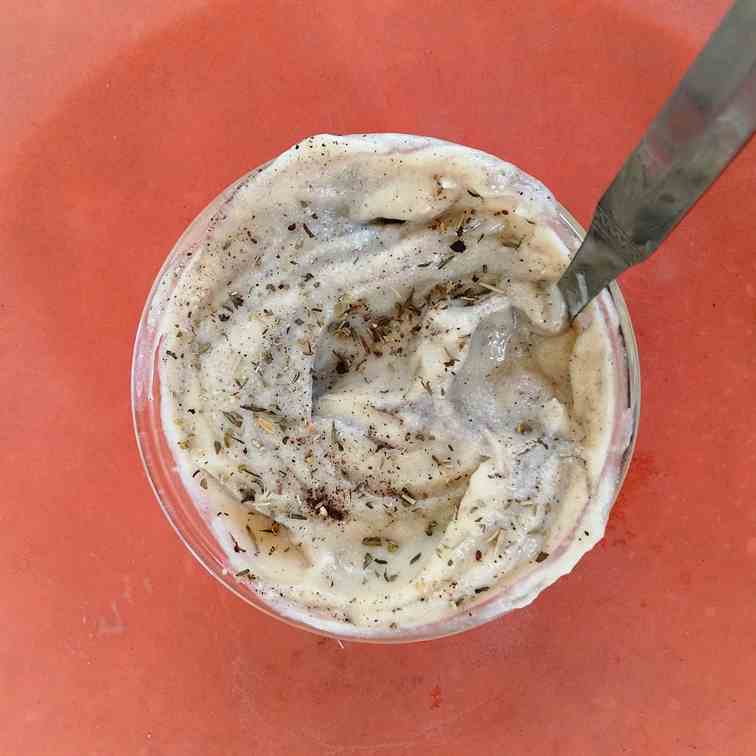 Garlic cauliflower mash with herbs
A great healthy alternative to mashed potato and it is yummy. It is quick and easy too.
by baisalichef
Chicken Curry - Bengali Murgir Jhol
One of the most traditional recipes in Bengali cuisine is Murgir Mangshor jhol. Basically it is a kind of chicken curry along with potatoes. This is one of the oldest weekend favorites of Bongs. We grow up with this menu present in all of our Sundays. There are two varieties of it – one with thick spicy gravy (kasha mangsho) and other one is Chicken curry (Murgir Jhol). Here is the lighter version with more gravy – Murgir Jhol. Here is the way you can create this age old charm yourself
by baisalichef
Showing 1 - 13 of 13 Recipes