 Elizabeth Nyland's dishfolio

Guilty Kitchen serves up 100% original recipes from scratch. We're always striving to be as seasonal and local as possible. Our recipes are served up with bits and bites about our life and gorgeous photos to accompany them.
Member Since: Jan 29, 2011


Last Posted Recipe: Mar 25, 2011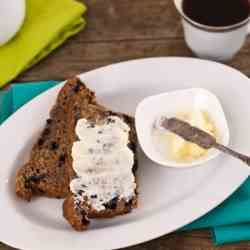 Lemon Blueberry Banana Bread
A roasted banana, meyer lemon and blueberry bread that is deliciously moist and luscious from the addition of buttermilk and brown butter.
by Elizabeth Nyland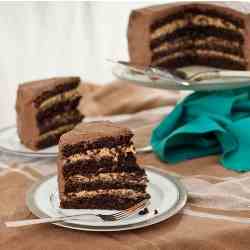 Chocolate Peanut Butter Layer Cake
Moist buttermilk mocha cake filled with light and fluffy peanut butter mousse and topped with a whipped cream chocolate frosting. Heaven.
by Elizabeth Nyland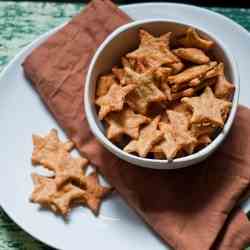 Whole Wheat Cheese Crackers
An easy and delicious recipe for whole wheat cheddar crackers. Even the kids can help make them (and eat them!).
by Elizabeth Nyland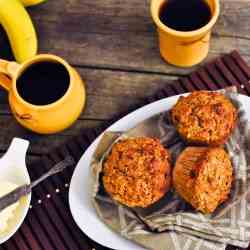 Banana Oatmeal Muffins
Healthy, whole grain muffins made with roasted bananas, oats and small amounts of fat and sugar. A great start to any morning routine.
by Elizabeth Nyland
all-check
Showing 1 - 4 of 4 Recipes