Food Blogger Interview: Lisa of Garlic + Zest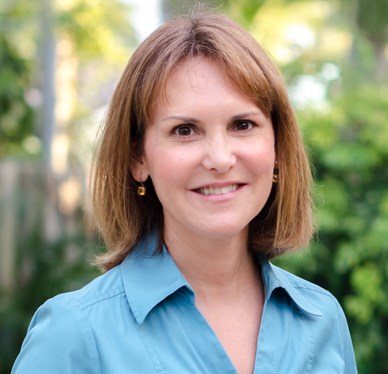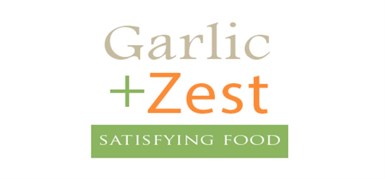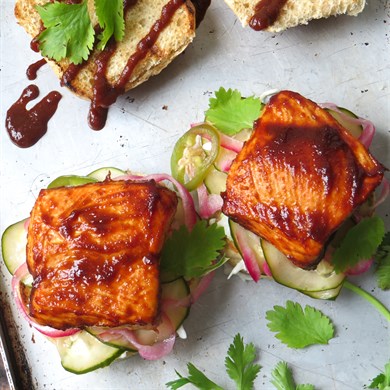 At Dishfolio.com, we love to feature our amazing food bloggers and photographers. They're always creating unique meal ideas and showing them off with outstanding imagery. Today, we're talking to Lisa of Garlic + Zest who discusses food worship and finding the balance between cravings and cottage cheese thighs.
What are your food blogging goals?
My goal is to build a food-worship community that engages, cooks and shares the results. It's kind of one-sided now -- I'm doing the cooking and sharing, but I've got a few ideas that I'm working on.
What innovative cooking ingredient do you love but have a hard time sourcing?
I had a challenge laid down to me at a Christmas party to cook Octopus. They didn't have it at our fish market, but I have some connections and found some octopi at the Restaurant Depot. I was intimidated to wrestle with them, but it was a lot easier than I anticipated -- and so freakin' good!
Who is your foodie hero and how do they inspire you?
My Mom and brother are amazing cooks - always trying new techniques and ingredients - plus my brother travels all over the world for his work, so he's goes to restaurants I can only dream of. You should see us when we get together - it's all about what we're going to cook and eat -- or the new hot-spot where we've snagged a reservation.
What literary tricks do you use to make your food blog successful?
Aside from the Thesaurus? I would say my literary tool is the library. I am a voracious reader Right now, I have 8 library books that I'm working on - cookbooks (of course), 2 For Dummies books - D7000 and Social Media Marketing - and beach reading - mostly conspiracy, mystery, thrillers. The thing is when I started blogging, I didn't know if I'd be a good writer. I just knew I was literate.
What food issues do you love to talk about?
In my former life, I was a pharmaceutical sales rep - representing high blood pressure medications and learning about diabetes, cholesterol etc. In all of the studies I read, diet and excercise were the two things that could most profoundly change a persons
health -and diet accounts for about 80% of that equation. I tell my husband all the time that if people just cooked real food for themselves, we wouldn't have an obesity epidemic, and people wouldn't be suffering from these very real, progressive and deadly diseases.
I also know how to get your kids to eat their veg - but I don't want to preach.
Have you figured out how to earn money with your food blog?
Not a lot, but I'm getting some really cool swag from companies I'm working with -- hopefully soon.
What's the best food photography tip you've learned in the past year?
Lighting is the key. Natural light is best (usually), but being able to direct it and coax the most from the camera to make your dish shine - it's a constant challenge for me. I've been doing this for about a year and a half and I still don't feel like I've "got it".
Talk about your favourite cookbooks?
82 - crazy, right? I actually had a lot more, but many were dated and didn't get a lot of use - so they earned me a few bucks in a yard sale. I love Ina Garten's original Barefoot Contessa cookbook - I like to put my own twist on some of her dishes - she's so approachable. Also, The French Laundry - for inspiration, and The Inn At Little Washington.
If you had to choose a kitchen tool you couldn't live without, what would it be and why?
That's a tough one. I'll give you a top 3:
My knives - especially my Santokus -- I mean if you cook, your knives can't suck!
My microplane zester - I use a lot of zest from citrus (that's where the flavor is), but I also use it to grate ginger, garlic even nutmeg. They do wear out, so replace them when they get dull.
My cuisinart food processor - it shreds, slices, chops, cuts fat into flour - and it fits in the dishwasher! If it had six-pack abs, I'd marry it.
Thanks again to Lisa of Garlic + Zest for participating in this interview!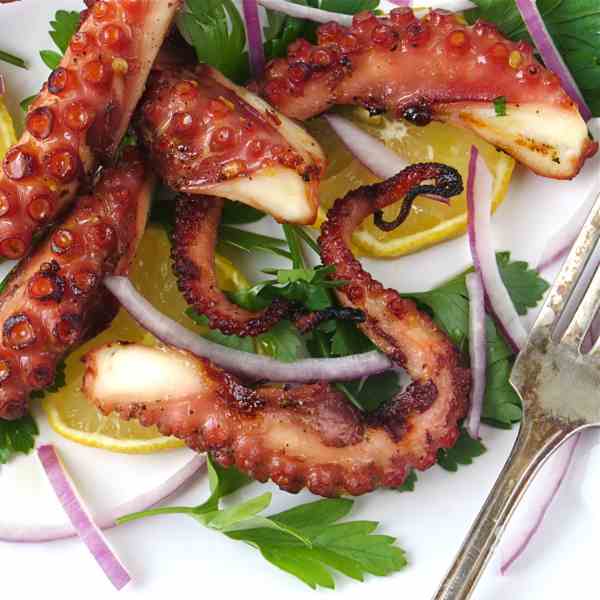 grilled octopus
If you've never made octopus before, now is your chance! Braised in wine and flash-grilled for a bit of char. Yummy!
by garlicandzest.com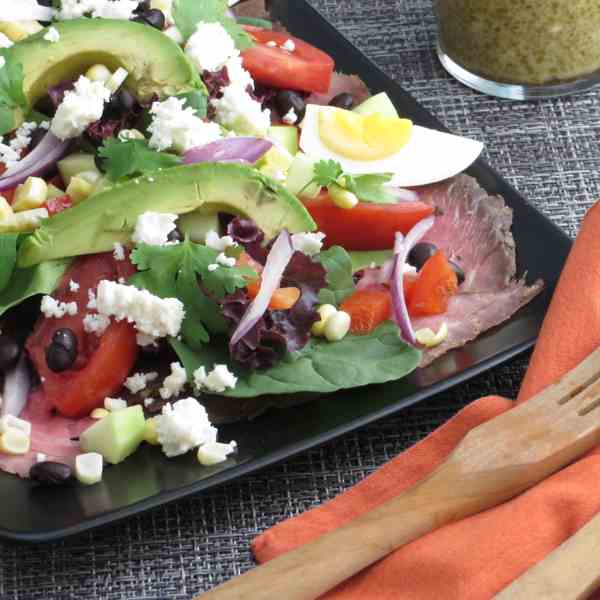 southwestern steak salad
Southwestern steak salad is a perfect blend of creamy avocado, crunchy fresh corn and bell peppers and salty queso fresco.
by garlicandzest.com