Food Blogger Interview: Chris Cockren of Shared Appetite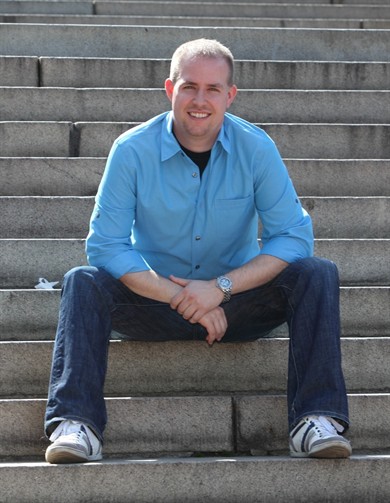 Dishfolio members are food blogging stars, and as such we want to share their stories with you. Chris Cockren is our interviewee today. His Shared Appetite chronicles his adventures of eating in and around New York City along with the cooking and entertaining at home, and the people he gets to share it with along the way.
Tell us about your food blogging goals.
I started Shared Appetite about a year and a half ago at the recommendation and urging of a work colleague. She always wanted to hear about my adventures of eating throughout the city and of cooking and entertaining at home. The whole idea of blogging and food photography was so foreign to me. And it totally showed. My early posts and photographs looked absolutely terrible and traffic to the blog was minimal.
Over the past six or so months, I've become increasingly interested in food photography. I'm now slightly obsessed, in a good way. There are so many great food blogs out there with such stunning photos, and a lot of them are really generous with sharing tips and tricks that they've learned along the way.
Traffic is going up, and that is a big goal of mine. I want to develop a community where people can come, interact about food and recipes, and be inspired in their own cooking and eating.
I also hope to continue to improve my photography. I've come to know how difficult both food styling and composition are, and that's the next step in taking my photos to the next level. Like with all things, it'll take time and practice.
Who is your foodie hero and how do they inspire you?
I don't have any single hero. Since starting Shared Appetite, one of the biggest things I have learned is that there are so many talented people out there cooking and photographing incredible food. And I don't find myself wanting to emulate any one person, but rather take from here and get inspired from there, and do my own thing.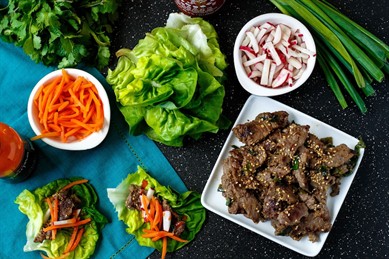 Someone did just show me the blog "What Katie Ate" and I was floored by her photographs. They are works of art. If I could shoot like that, it would be so satisfying.
Are you making money with your food blog?
My friend Tyler (the guy behind all the technical aspects of Shared Appetite) and I just started monetizing the blog a few months back. We are currently experimenting with different publishing networks and affiliate opportunities. We don't have any secrets yet, but once we do we look forward to starting a resources page on Shared Appetite. This way we can hopefully help other bloggers learn from our discoveries along the way, so they can create their own recipe for success.
What's the best food photography tip you've learned in the past year?
I feel like I've learned a ton of great photography tips in the past week let alone the entire year! A year ago my photos were criminally bad. I look back and cringe. Although I still have a ton to learn, I feel like now I'm heading in the right direction.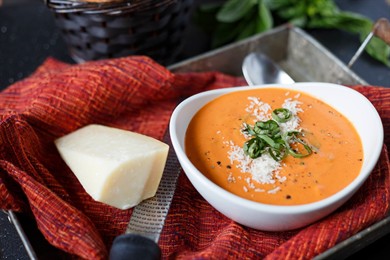 Probably the biggest tip I've learned is the importance of light. Photography is all about how to manipulate light to achieve the photo you want. Good, diffused natural light is optimal and what I aim to use in all of all my photos. Reflectors help a lot to bounce light to fill in shadows.
I now have to carefully plan all my recipe-making for the blog to be on the weekends while light is plentiful, since there isn't enough time after work on weekdays. On the rare occasion when I do shoot at night, I have 2 Lowel Ego Lamps that work incredibly well.
How many cookbooks do you own and which do you reach for most often?
I own about 30 cookbooks. I love to read them through for inspiration, but I really don't have one that I consult over and over again. I mostly like to pull the tips on technique each chef shares and draw ideas for new, fun flavor combinations.
If you had to choose a kitchen tool you couldn't live without, what would it be and why?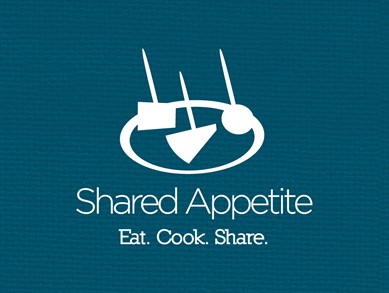 I find myself using my Le Creuset dutch oven quite often. It's so versatile, holds heat incredibly well, and can go from stove to oven. It's perfect for searing, braising, sautéing, and baking that no-knead bread recipe by Jim Lahey. I would also be lost in the kitchen with my Le Creuset Spatula Spoon and a good pair of tongs.
My newest obsession, though, is my immersion blender. It's such a time saver and a ton of fun to use.
What's next? How will you make yours the best food blog in town?
That's a good question. Tyler and I are constantly thinking and searching for ways to improve Shared Appetite. In addition to emailing back and forth constantly, we actually meet once a week to sit down, research, brainstorm, and bounce ideas off one another. We are currently thinking about a redesign, trying to incorporate everything we've learned from viewing our analytics over the past year. Where do people click the most? Why do they click what they do? How do we keep them on the site longer and get them to come back? Those are the types of questions that we want to answer.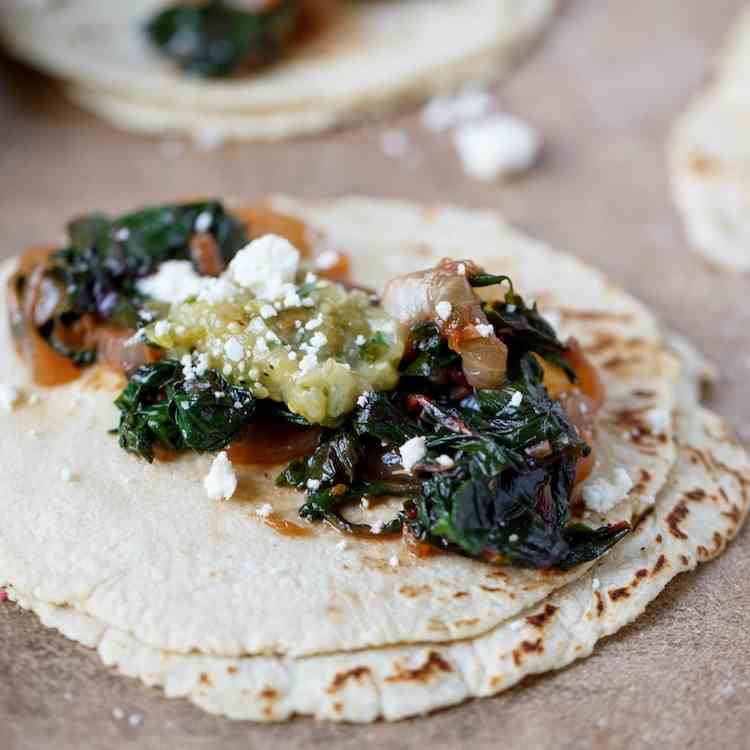 Swiss Chard and Onion Tacos
with roasted tomatillo salsa, queso fresco, and homemade corn tortillas!
by sharedappetite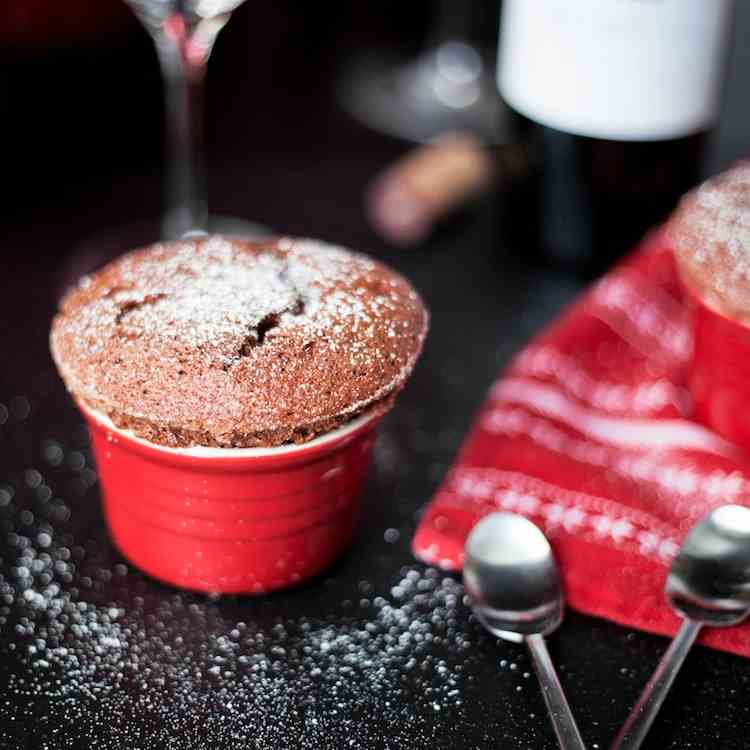 Dark Chocolate Soufflé
Dark Chocolate Soufflé with Grand Marnier Crème Anglaise. A perfect way to end your Valentine's Day dinner!
by sharedappetite