Food Blogger Interview: Sandi of A New York Foodie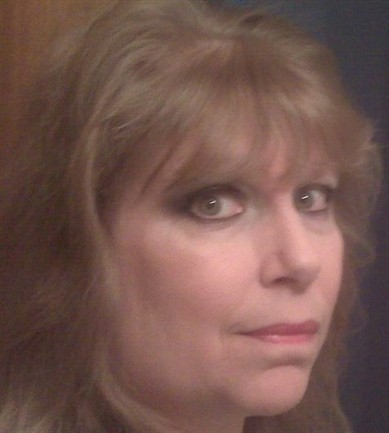 Dishfolio is blessed to have so many amazing and inspiring food bloggers who contribute delicious recipes and beautiful food photography. That's why we love to interview them and peek into their thoughts and visions behind their food blogging. Today we have Sandi of A New York Foodie, who describes her blog as the ramblings and recipes of a girl from NYC who loves to cook, loves to eat, collects cookbooks and loves anything to do with food!
Tell us about your food blogging goals: What are they? How are you accomplishing them?
My main goal with my food blogging is to become a food writer for an online magazine or cooking/recipe website or even work in a test kitchen. I am hoping to eventually make this a full time career.
Of innovative cooking ingredients you've tried, which was the hardest to find or use?
For me the most difficult ingredient to find was fresh lemongrass. I found it in a jar but it was not easy to use as I found it quite difficult to cut and slice. I substitute lemon zest for it and my dishes still come out quite delicious!
Who is your foodie hero and how do they inspire you?
My family! They absolutely love my cooking and are always praising my food. It's truly a pleasure to cook for them. They even love things that I felt didn't turn out so good.
What's your go-to literary tool and how does it make your food blog successful?
Put out recipes using fresh ingredients, especially fresh fruits and vegetables. Also, interact with my fan base and to be myself as they all seem to really like me!
Are you making money with your food blog? If so, what's your secret blog monetization ingredient?
Not at the moment but I would like to as I would love to make this a career.
Describe your all-time favorite recipe.
I would have to say Coconut and Thai Red Curry Lentil soup as the flavors of this dish are absolutely amazing!! I never tasted a soup that was so delicious and perfect for a cold winter's night!
What's the best food photography tip you've learned in the past year?
The best photography tip that I have learned is to take pictures in natural light. The quality of the pictures comes out so much better when I take them outside
versus inside under artificial lighting. The pictures are so much more vibrant and vivid, especially on a nice sunny day.
How many cookbooks do you own and which do you reach for most often?
I own over 75 cookbooks. I collect cookbooks and read them like novels. The one I reach for the most, if I could only pick one, would be Lidia Bastianch's Italian American Kitchen. I absolutely love that book and have made many recipes from it. It's been used so much that it has many food stains on the pages!
If you had to choose a kitchen tool you couldn't live without, what would it be and why?
The kitchen tool that I probably cannot live without would be a very good sharp knife as I am always dicing, chopping and slicing all of my fresh vegetables.
What's next? How will you make yours the best food blog in town?
Just continue what I am doing. Put out really nice recipes using fresh ingredients, interact with my readers and just be myself! The rest will come in due time!
What keywords or cooking types would you like to be best known for?
I would have to say simple, easy and delicious recipes that use fresh ingredients. I rarely use canned or frozen vegetables as I feel that fresh is the best. I always say, "Eat foods with lots of colors."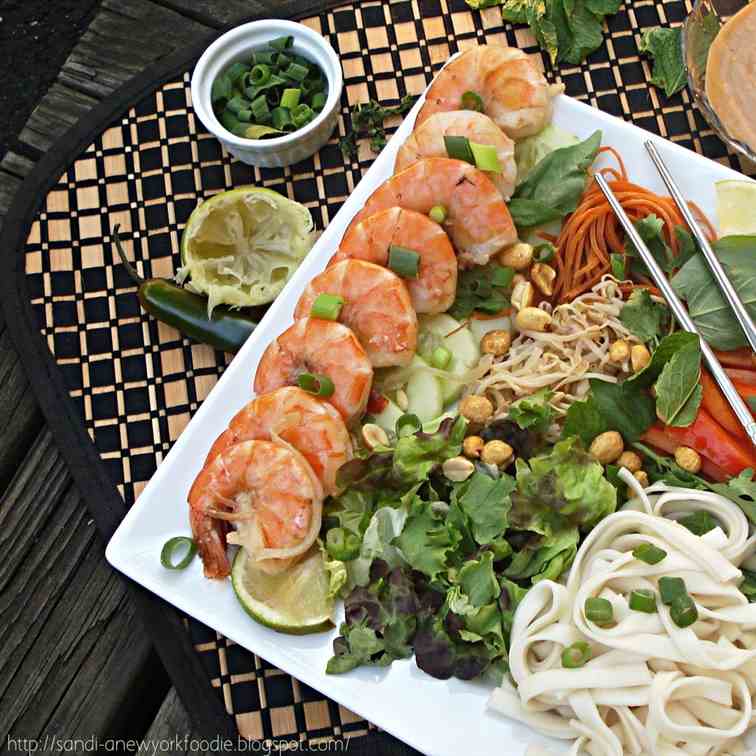 Vietnamese Summer Roll Shrimp Salad
Do you like summer rolls? Well this is a summer roll shrimp salad.
by A New York Foodie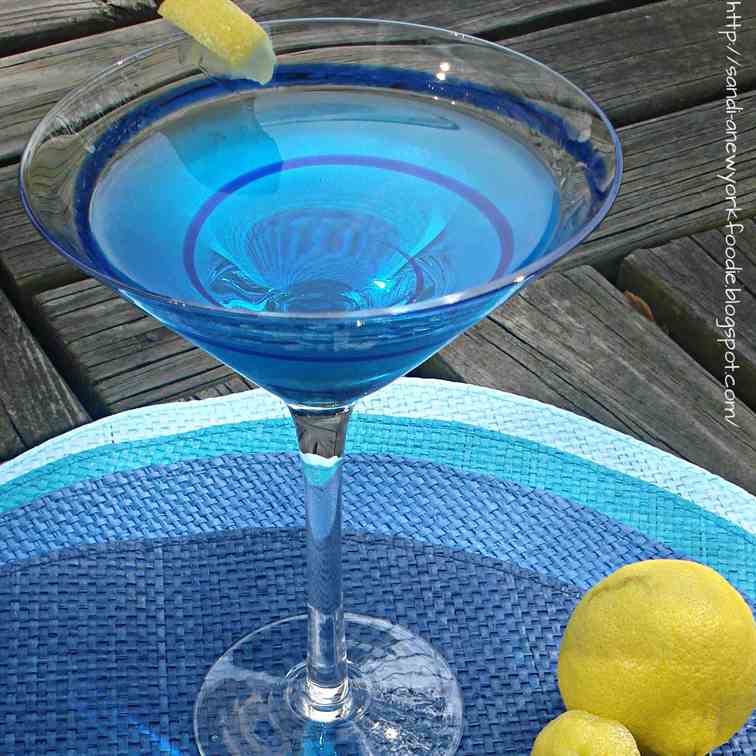 Electric Lightning
A beautiful blue cocktail, perfect for sitting by the pool
by A New York Foodie